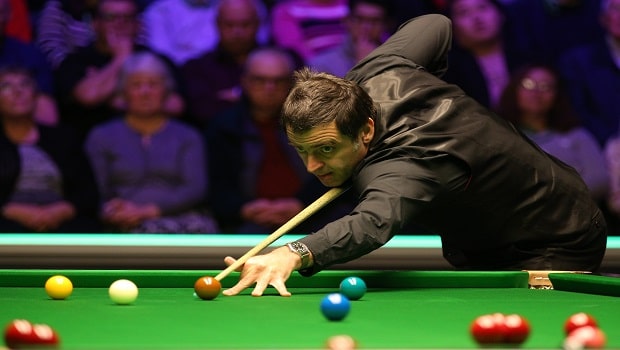 Ronnie O'Sullivan might not get a shot at defending his Players Championship trophy having crashed out of the Snooker Shootout at the last-64 in Watford.
The veteran lost his quick-fire round to a sharper Billy Joe Castle, meaning his qualification for the Player Championship is no longer under his influence.
The Rocket is firmly rooted to 16th and the final spot of the one-year rankings list, which is just adequate to push him into the second leg of the Coral Series. However, this is a slim probability as nine of the 32 players who are still involved in the proceedings in Watford can yet displace him off that spot.
Jack Lisowski and Zhou Yuelong who have interestingly been drawn to lock horns with each other in the third, need only one more appearance at the competition to earn the sum necessary to surpass that amassed by the 44-year-old O'Sullivan.
It is even tighter for the seven others namely Xiao Guodong, Li Hang, Barry Hawkins, Anthony McGill, Liang Wenbo and Ben Woollaston to dislodge the Rocket off the charts. To do so, they have to claim the title and pocket the £50,000 champion's cheque up for grabs.
The Rocket's 2019 Player Championship Trophy came at a point he was doing exceptionally well and could have been said to be at his very peak.
In one of the most memorable events of the championship, the five-time world champions compiled his 1000th century break in the final of the tournament before going on to lift the Tour Championship only one month later, his 36th ranking trophy. He is joint-highest ever ranking titles with all-time great Stephen Hendry.
The Rocket reached a decision not to participate in several ranking events from the start of the season and coupled with the fact that his performances and results have seen a dip, he is in a precarious situation and in danger of not making it through to this year's edition of the Players Championship.
The ShootOut, on the other hand, is poised to come to a close on Sunday with five more rounds expected to be played before then.
Leave a comment