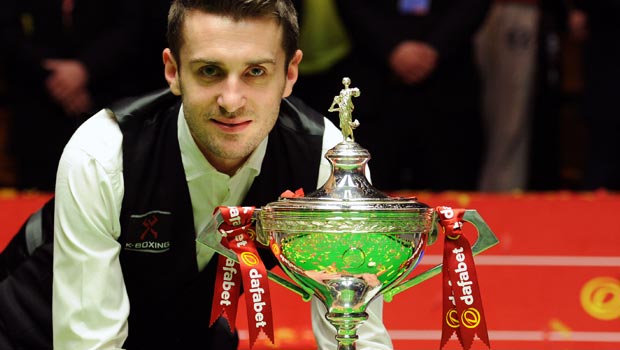 Reigning world snooker champion Mark Selby has set his sights on winning his first Shootout title when the tournament gets underway at the Circus Arena in Blackpool.
The tournament is now into its fifth year and Selby is eager to continue his recent form when he plays against the rest of the field, which includes the top 64 players in the world.
Nigel Bond, Barry Hawkins, Martin Gould and Dominic Dale have won the tournament in the past but Selby comes into the event as the world number one.
The 31-year-old won his first title since lifting the World Championship last May at the German Masters last month after he beat Shaun Murphy 9-7.
Selby, 12.00 to win the Shootout 2015, insists his recent success is down to hard work and he will be hoping to become the fifth winner of the tournament, which is regarded as the Twenty20 of snooker.
'The Jester from Leicester' will take on Scotland's Anthony Mcgill in his first match and he is relishing the chance to play in the unique event.
He told Sky Sports News: "The tournament is probably our relation to the Twenty20 of cricket really.
"Barry [Hearn] seems to have dropped some of the bigger tournaments for the shorter format, with a lot of them being best of sevens.
"With the Shootout, it's just one frame all the way through the tournament. Each match is 10 minutes, so it's a spin of a coin. Anybody who's in the tournament it capable of winning it, but that's why it is so exciting."
Leave a comment