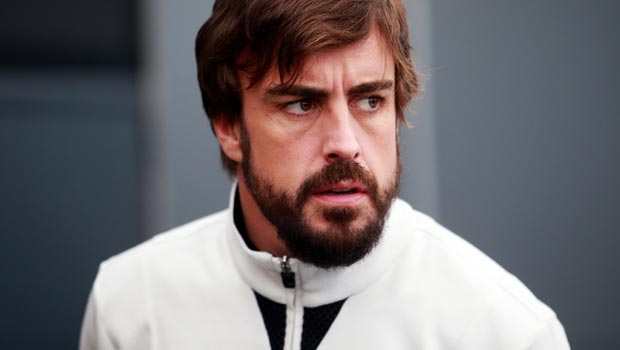 McLaren have confirmed that Fernando Alonso will not race on the opening weekend of the new F1 season at the Australian Grand Prix due to medical reasons.
The Spaniard has been advised not to race in case he suffers a second concussion following his crash during testing on February 22.
Alonso, 31.00 to win the World Drivers' Championship, lost control of his car at 133.6pmh before hitting a wall at the Circuit de Barcelona-Catalunya. He suffered two impacts on his head and spent three nights in hospital before being released.
McLaren confirmed in a statement that the former Ferrari man had "no medical issue" and was "entirely healthy from neurological and cardiac perspectives alike".
However, doctors have now recommended he sit out the first race of the season on March 15 and reserve team driver Kevin Magnussen will now replace Alonso in Melbourne.
Doctors are reportedly "supportive" of Alonso's desire to return to racing and he is expected to be in the cockpit for the Malaysian Grand Prix that follows on March 29.
Alonso claimed via his YouTube channel last week that he was "fine" and he has already returned to training as he tries to be ready for the second race of the season.
The two-time world champion admitted, however, that it will be tough to miss the opening weekend.
He tweeted: "It will be tough not to be in Australia, but I understand the recommendations. A second impact in less than 21 days "NO" #countdownMalaysia"
McLaren, 34.00 to win the Constructors' Championship in 2015, have already had problems with reliability so far in testing and they admit they may not be ready to compete for the first four races of the season.
Leave a comment