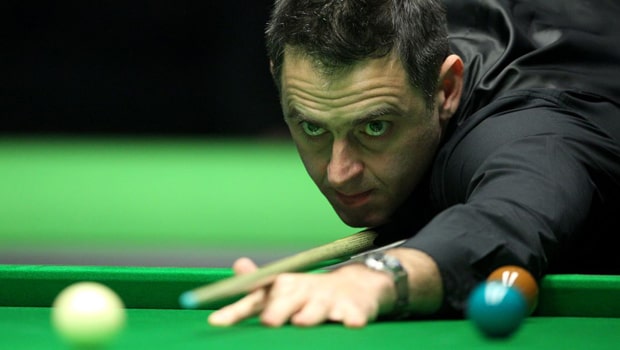 Former world number one Ronnie O'Sullivan will be hoping to shake off a virus in time for his second-round clash at the UK Championship against Ken Doherty.
O'Sullivan, who has already picked up victories at the Shanghai Masters and Champion of Champions this season, was drawn against 128th seed Luke Simmonds in the opening round of the UK Championship at the Barbican Centre in York.
The five-time world champion, who is the 4.20 favourite to lift the trophy for the sixth time next year, lost the first frame of the match before rattling off the next six frames to win 6-1.
'The Rocket' made four breaks over 50, including two centuries in frames five and six, to book a second-round clash against experienced Irishman Doherty after his comfortable 6-2 victory over Yuan Sijun.
With the match-up not scheduled until Saturday, O'Sullivan will be eyeing some much-needed rest after revealing he felt dreadful throughout his contest with Simmonds.
"I am not feeling well – I must be coming down with some sort of virus," he told reporters.
"At one point I was not even sure I would be able to get through – I feel absolutely awful.
"I could not focus on the ball and had to grind it out. It felt like one of the hardest matches I have ever had to play. It was really hard. I was really, really struggling and felt like I couldn't focus on the balls.
"Every shot felt like a black ball in the world final. My back hand was shaking and I didn't feel great."
O'Sullivan is the 1.05 favourite to progress to the third round whilst Doherty is the massive 10.00 outsider.
Leave a comment