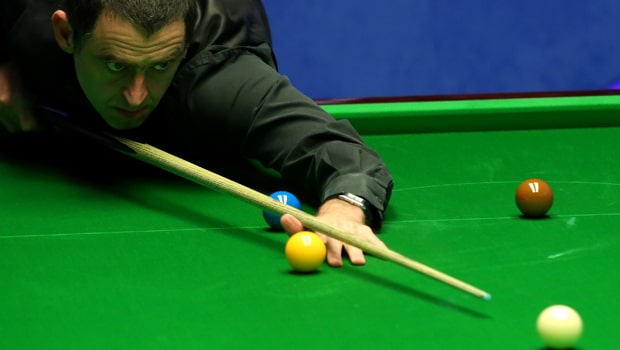 Ronnie O'Sullivan put on a stunning display as he swept past Iran's Soheil Vahedi 4-0 in just under 45 minutes at the Northern Ireland Open in Belfast.
The Rocket is fresh from winning his second tournament of the season on Sunday night, beating Kyren Wilson 10-9 in a nail-biting Champion of Champions decider in Coventry.
O'Sullivan had already won the Shanghai Masters in September and his English Open defeat to Mark Davis last month is his sole reverse of the season.
Ahead of his opener in Belfast, O'Sullivan suggested on social media that he wanted to try and get his average shot-time down to just ten seconds.
He did not quite manage that but the five-time world champion was in imperious form just the same.
O'Sullivan claimed the opening frame with a break of 86 before sensationally storming to three consecutive century runs of 111, 116 and 108 to secure the win.
His average shot-time was a swift 14 seconds. It was an impressive demolition job, though O'Sullivan played it down afterwards, suggesting Vahedi had presented him with too many scoring chances – something he is very capable of taking advantage of.
"I scored well once I got in, but I missed a few balls," said O'Sullivan.
"He had some chances, missed them and let me off the hook really.
"Once I get left in around the balls, then I am pretty reliable in that area."
O'Sullivan is 3.20 favourite to win the Northern Ireland Open this week and will face Mei Xiwen for a place in the last-32 on Wednesday evening.
Leave a comment