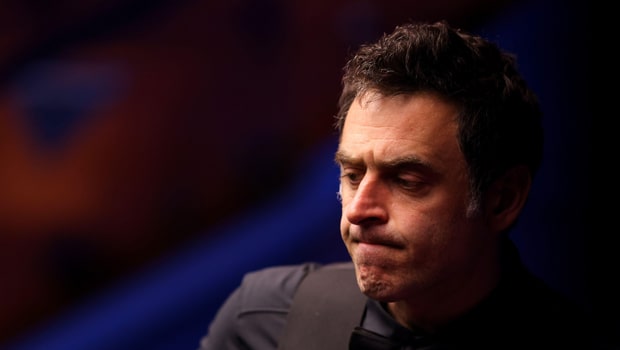 Ronnie O'Sullivan, Alexander Ursenbacher, Ali Carter, and Barry Hawkins were among the popular names to emerge from Stage One of 2021/2022 Championship League Snooker in the first week of this season's competition.
The 2021/22 snooker season is in full swing. The Championship League is the first of the snooker season, with players who returned to action in a low-key affair. 128 players have played in groups of four over a best-of-four format, behind closed doors at the sweltering Morningside Arena in Leicester.
The 128 competed in 32 groups in total over the first stage and the first 12 groups have been completed this week. Twelve big names players,  including Ronnie O'Sullivan, Alexander Ursenbacher, Stuart Carrington, Ali Carter, and Barry Hawkins all won their groups to enter the next stage.
Huge favourite, O'Sullivan comfortably cruises through his group in convincing fashion, defeating Ian Burns and Saqib Nasir before drawing with Mark Joyce in his final match.
Barry Hawkins was also undefeated in all his group games in the Championship League. He finished top of Group 28 on seven points after he defeated two of his opponents and drawing with one. The 2013 world championship runner-up got a 3-0 win over Kuldesh Johal and whitewashed Zak Surety 3-0, which gave him six points. In his closing game, Hawkins drew 2-2 with Ben Woollaston, which saw the world number 13 progress to the last 32.
Another strong contender, Ali Carter, picked up two wins and a draw, dispatching Michael Georgiou and Sydney Wilson before a draw with Dominic Dale.
Only two players were able to win all three of their matches in the Group. Ricky Walden and Alexander Ursenbacher both achieved that feat, as they started their campaigns perfectly. While Ricky Walden knocked in two centuries along the way.
The biggest upset so far has been Chinese player, Bai Langning. The 19-year-old won Ben Fortey, and David Grace 3-0 respectively. He then drew 1-1 with Farakh Ajaib to progress to the next stage.
The other players who qualified in the opening week of the competition were Stuart Carrington, Fergal O'Brien, Peter Lines, Reanne Evans, Mark Davis, and Chang Bingyu.
Leave a comment