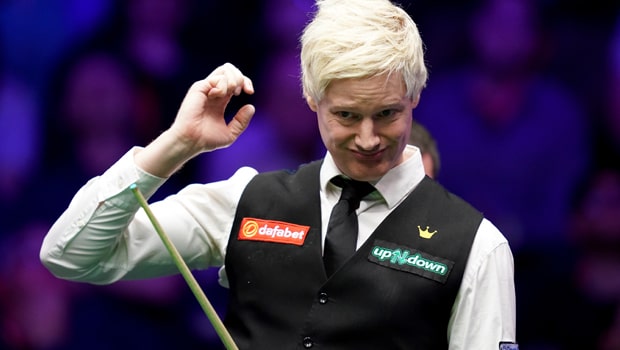 Neil Robertson, the winner of 18 ranking titles including the 2020 European Masters and World Grand Prix, hasn't eased his foot off the gas pedal even a little bit.
The Austrian has continued in his red hot form, hitting milestones after milestones, the latest of which was an exclusive club he joined by virtue of his impressive performances.
After an opening-round fixture against Jamie Clarke, one he won comfortably, the Melbourne man said he was exhausted – following a run of three finals in only a few weeks – and there was no hope of him winning the Welsh Open.
However, the outstanding Austrian started his third-round encounter against Mark Joyce with a bang, hitting an incredible break of 135 and extending his career tally of tons to 700 in the process. Indeed, only three players before the 38-year-old have been able to reach that mark.
The trio of snooker veterans in Ronnie O'Sullivan, John Higgins, and Stephen Hendry are the only individuals ahead of him on the all-time list. Hence, Robertson is now regarded as one of the finest scorers to have ever graced the game. If he keeps up with his current form, the Melbourne professional would also be described as one of the serial winners as well.
The defending Welsh Open Champion, who thumped Mark Joyce by a 4-2 scoreline, came into the encounter on the back of emphatic victories at the European Masters and World Grand Prix while reaching the finals of all tournaments played since the turn of the new year.
In fact, Robertson has only conceded defeat in 2020 once, losing to Judd Trump in the finals of the German Masters. The latter, who still retains his position as the world number one, remains in contention in Cardiff following a comfortable 4-0 win over Billy Joe Castle.
Quite notably, the majority of the big guns still remain in contention for the ultimate prize of £70,000. Record five-time champion, John Higgins told Ken Doherty off with a 4-1 victory while veteran Ronnie O'Sullivan bounced back from behind to displace Stuart Carrington and earn a place in the last-32 of the Welsh Open.
Leave a comment