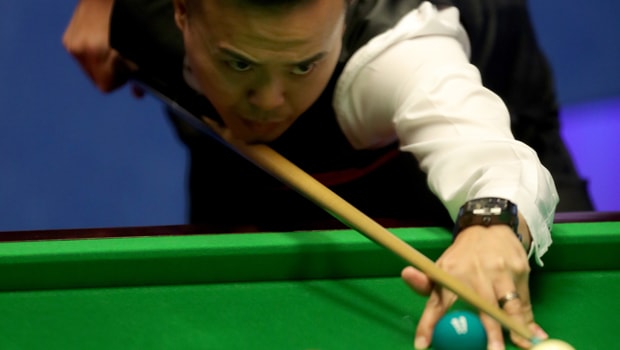 Marco Fu continued his charge through the field at the Hong Rui Ma Yushan World Open on Thursday to reach the quarter-finals, courtesy of a dominant victory over Robert Milkins.
The 40-year-old has endured a tough 12 months after being diagnosed with retinal degeneration, which led to him taking several months away from the tour.
He was forced to undergo laser eye treatment to correct the issue and he is now aiming to make up for lost time.
The Hong Kong potter did stumble on his return at the World Championship – losing in the first round – but he has looked more like his usual self at the World Open in China this week.
Fu, who is priced at 6.00 to win the World Open outright, hit breaks of 78, 118, 58, 103, 93 and 96 en route to a 5-2 victory over Milkins on Thursday and will take on David Gilbert in the last-eight.
The world number 18, who needs to break into the top 16 to earn a spot at next month's Shanghai Masters, admits he still isn't at 100 per cent but feels he is improving with each match.
Fu said: "I'm very happy. "I missed playing while I took time off last season so during the summer I worked hard on my game. Everything seems to be improving. It is not 100% yet but I am getting there.
"My retina problem is gone but I still see floating black spots when the light is bright. It doesn't affect my snooker too much, it's in my mind more than anything.
"I want to just go out there and perform and produce the type of snooker I have been playing in practice. If I qualify for Shanghai as well that would be great but I won't put pressure on myself."
Leave a comment