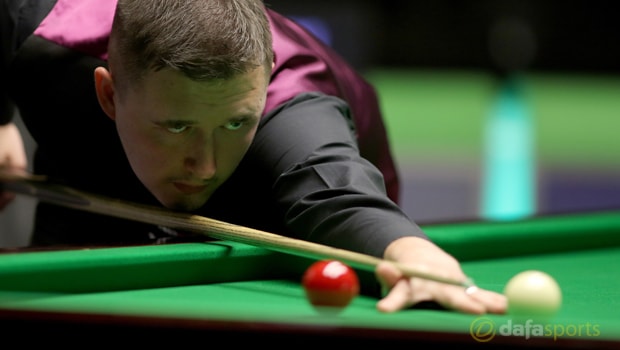 Kyren Wilson wants to claim overall glory in this year's Championship League after he booked his place in the next stage by winning Group Three.
The Englishman finished third in the group after securing victories in four of his six matches, but he claimed his place in the Winners' Group as he beat Barry Hawkins and Mark Allen in the play-offs.
Indeed, the 26-year-old's 3-1 victory over Allen in the play-off final underlined the quality he had shown throughout the group, as he claimed overall glory with a break of 137.
Wilson was certainly delighted to finally seal his place in the next stage, particularly as he had already missed out on qualification for the Winners' Group after falling short in the opening two groups of the tournament.
"I struggled in the first two groups last week, but I managed to find some form in this group," Wilson told World Snooker.
"I started scoring quite heavily and collected four centuries which was great, I've just been trying to make my game a bit easier."
The world number 14 is yet to win a tournament this season, but he is targeting overall glory in the Championship League and with it a place at the Champion of Champions event later this year.
He added: "Winning the Championship League of Snooker would be amazing, I'd get a place in the Champion of Champions which I've missed for the last two years which is a fantastic event at the Ricoh Arena."
Wilson is available at 9.50 to win the Championship League, although the Winners' Group itself does not take place until the end of March.
Leave a comment