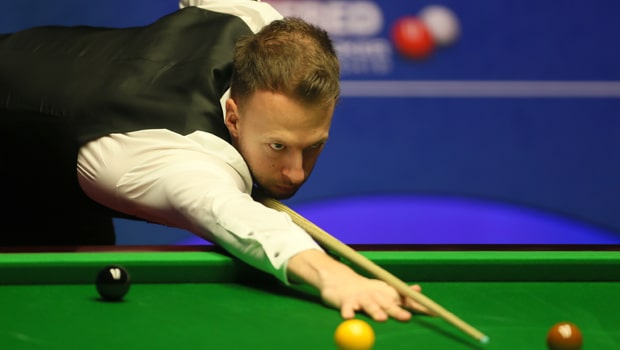 World Champion Judd Trump produced a scintillating display to beat Shaun Murphy 10-3 and win the International Championship final in Daqing.
The 29-year-old had earlier last week ensured his return to number one in the world rankings, while he was equally impressive in a 9-4 demolition of three-time world champion Mark Selby in the semi-finals. The International win confirmed Trump's status as the world's best on current form, having landed his maiden world title at the Crucible in May when he fended off John Higgins.
Trump compiled 12 centuries in total across the week to mark the 12th ranking event victory of his career. Deposing Ronnie O'Sullivan as world number one having reached the last eight ensured Trump topped the world rankings for the first time since March 2013.
Having established a 6-3 lead after the first session, Trump fired breaks of 80, 63, 102 and 62 in consecutive frames to take the first four of the evening and storm home to the 10-3 win. He has prepared well for the new season and is determined to keep progressing. "After the World Championship it was always going to be difficult," said Trump.
"I went away and prepared as a World Champion should do. It is very easy to get a little bit carried away after winning at the Crucible and to drop off a little bit. So to get my foot back on the gas and win in the first event shows just how hard I've worked in the off season.
"As long as I keep preparing how I have done, putting in the work and being mentally right out there then there is no reason why I can't keep winning. Sooner or later everyone has a bad spell.
Hopefully mine isn't for another ten years." Trump is 4.00 favourite to win the Dafabet Masters this season.
Leave a comment