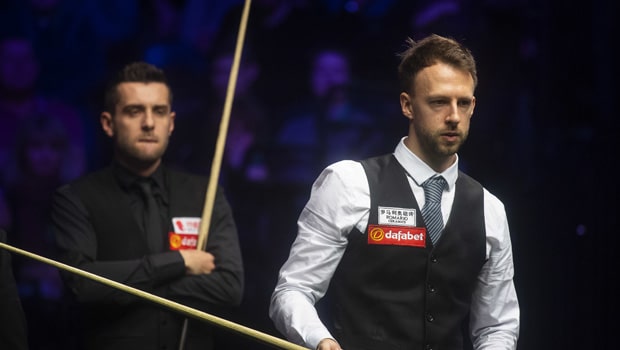 Judd Trump wasn't in his finest form in his Welsh Open opening game with Zhao Jianbo. However, his performance was enough to get him a comfortable win over the Asian.
Juddernaut looked the most vulnerable he's looked in some months now after kick starting the game on the back foot. In contrast, Zhao was having a fine game after taking the lead in the first frame with a break of 56.
Taking an early lead in a tournament's opening game is nothing but against the fierce, ferocious world number one? That's everything for a 17-year-old.
Trump responded as expected to level matters and did so in stunning style. The world number one recorded a big century break of 117 in the second frame before the unrelenting teenager took the lead once again in the third frame.
The topsy-turvy encounter was filled with lots of action and what not. Trump looked out of sorts and the teenage Zhao could have easily run out riots. But a 67 clearance was enough to get Trump back into the game at 2-2 and prevent that riotous run.
The Englishman who's maintained the number one spot on the world rankings since August 2018 then seized the game by the scruff of the neck, taking his first lead of the encounter after five solid frames.
The Northern Ireland Open winner looked close to claiming victory with a break of 32 but some defending gaffe gave Zhao another chance to turn the game on its head. Fortunately for the UK Championship finalist, his inexperienced opponent missed a routine black allowing Trump to finish on top.
Elsewhere, Mark Selby gave his audience a juicy performance in his 3-1 win over Barry Pinches. It was so good that the three-time world champion was close to getting a maximum century break of 147 in the final frame. Selby compiled a masterful break of 134 and only needed to get the final pink to record the maximum break but blew off his chance after suffering an untimely meltdown.
Pinches had this say about the loss:
"Wow. Barry Pinches can't believe it. No one can. That is such a shame. The pink stays out. No maximum."
Leave a comment