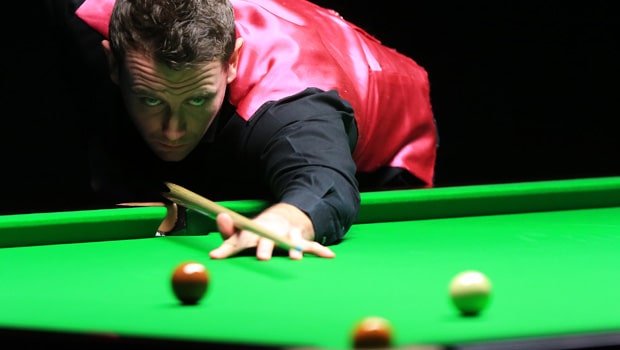 Ronnie O'Sullivan sent Jamie O'Neill packing in the first round of the 2020 Northern Ireland Open.
The 2020 Northern Ireland Open began a few days back. World champion Ronnie O'Sullivan putting a convincing display to see off Jamie O'Neill. O'Sullivan looks set to set up a clash with Judd Trump in the Northern Ireland Open final for a third straight year.
Ronnie' The Rocket' O'Sullivan, who was seeded second for the tournament, got off to a flying start when he defeated world No 82 Jamie O'Neill 4-1 on Monday evening.
In the game, both O'Sullivan and O'Neill had chances in the opening frame, but it was Ronnie who got over the line with a break of 60, and he went on to make it 2-0 after a prevailing in a safety exchange with O'Neill.
O'Neill was able to get on the board in the third frame, although he was unable to close it out when he led 66-6. He, however, benefited when O'Sullivan rolled the white in after the green when looking to reduce the deficit.
O'Sullivan edged closer to victory after a break of 57, and he closed it out a frame later with a wonderful 125 century.
The reigning world champion and current world number 2 has lost the past two finals of this tournament to Judd Trump in 2018 and 2019. However, he will be looking to go one better as he climbs his way to the final. The second seed could potentially face Judd Trump again in the final, but first, he will have to focus on beating either Elliot Slessor or Li Hang in the second round.
In other games, Shaun Murphy was kicked out after Ryan Day put up a superior performance to defeat the 2005 world champion 4-0.
Judd Trump also commenced the defence of his Northern Ireland Open title with a 4-1 win over Gerard Greene.
Meanwhile, Mark Williams knocked in the highest break on Monday so far, with 133. He also won 4-2 over Jamie Jones, while Kyren Wilson thrashed David Lilley 4-0.
Leave a comment