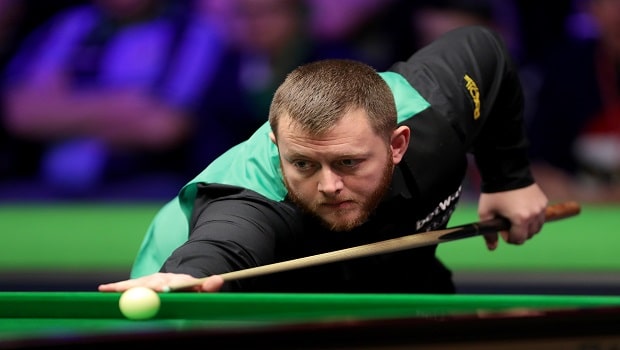 Dafabet Masters champion Mark Allen has said he felt he needed to get back working with former coach Terry Griffiths.
The Northern Ireland potter and Welshman Griffiths parted during the 2016/17 season, Allen having spent the best of a decade with the 1979 world champion in his corner.
They are now back in harness, with the coach admitting the decision to part was his. "I was with Mark for eight years then I left him alone for a while thinking he would benefit from it, and he won the Masters," Griffiths says.
"I have a good idea when players are becoming more of a friend than just someone I am working with, because at that stage it isn't helping them anymore."
Allen has won the International Championship and Scottish Open this season already, while he also lost a UK Championship final to Ronnie O'Sullivan last month. The Antrim man clearly values Griffiths' input and feels he can go from strength to strength now.
"It is something I feel I needed. I'd have liked to stay with Terry the whole way through," said Allen. "Even though I won the Masters, who is to say I might not have won more with him?
I am happy with what I have in the sport, but I would like to think I've got a lot more tournaments to get under my belt in the future.
"Snooker is a lot to do with what is going on between the ears and that is what Terry and I have done well.
He has been there and done it, so it is easy to trust what he is saying."
Allen is 11.00 to retain his Dafabet Masters crown in London next month.
Leave a comment