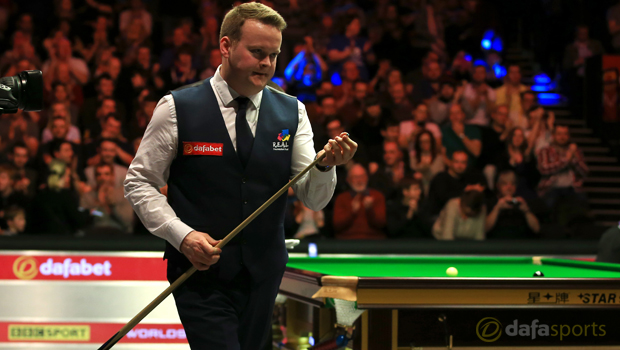 Shaun Murphy freely admits he will have a bullseye on his back as he begins the defence of his Dafabet Masters title at Alexandra Palace, London, on Sunday.
Murphy says the reigning world champion and the defending champion in any given event are always bait for the remainder of the field to feast upon.
A year ago Murphy produced arguably the most complete performance of his professional career as he swept aside Neil Robertson 10-2 in the Masters final.
Having won the World Championship (2005) and the UK Championship (2008), Murphy became just the 10th player in snooker's history to complete the feted 'Triple Crown' of the game's three most prestigious events.
A keen student of the game, the achievement was not wasted on the 33-year-old Murphy.
"I go into all the events now as someone who has won the Triple Crown," he said. "That is a very exclusive club of some very good players. To be in the group and to be the most recent addition is something I am extremely proud of."
Murphy had lost the 2012 Masters decider to Robertson so to finally see his name on the trophy and enjoy a year as champion is something he has relished.
"Seeing the trophy every day and being introduced everywhere as the current Masters champion is a great feeling," he added.
Murphy opens the defence of his crown against Northern Ireland's Mark Allen in a best-of-11 tussle and he knows that his opponents will not lack for motivation when they enter the arena and his name is called out as defending champion.
"Everyone wants to beat the world champion and defending champion of an event," Murphy said.
Murphy is 9.00 to win his second Masters title this week, while Robertson is available at 5.50.
Leave a comment