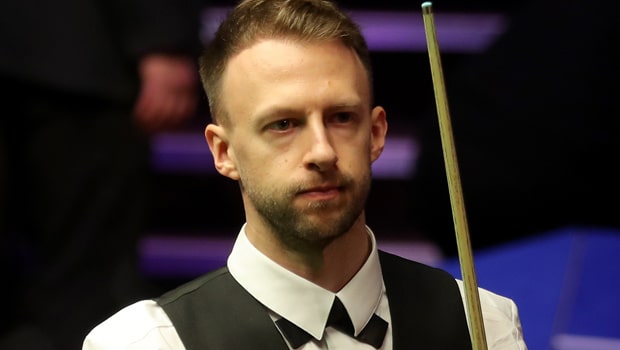 The 2019 Shanghai Masters has reached the quarterfinal stages, here is the preview of matches coming up.
Judd Trump won David Gilbert 6-4 on Wednesday to enable him to secure a place in the 2019 Shanghai Masters quarterfinals
According to World Snooker, Trump has won 13 matches in a row.
The 30-year-old World Champion and world number one wasn't at his best but was lucky enough in what proved to be the last frame. That is when his opponent could have been left in among the balls to force a decider, but survived to set up a mouthwatering clash against Mark Allen.
The latter didn't produce his A-game either but fought back from 5-4 down to deny Liang Weibo in a final frame shooting.
Trump and Allen have both been runners-up in the Shanghai Masters four times in the last seven years with neither of them able to win the event.
Previously, it was an established ranking event, but of course, these days, the competition has been changed into a lucrative invitation with a huge 200,000 pounds up for grabs for the Champion.
The Northern Irishman boasts a marginally superior head-to-head record from their 15 prior battles, and there's no reason to doubt why this clash won't be close as well.
Lots of people would love to see a Trump victory, for it keeps alive the prospect of a dream final scene between him and Ronnie O'Sullivan.
O'Sullivan raced through his first match of the season but will be put to the test more in his quarter-finals tie against Loren Wilson.
Both of them last had a face-off in a memorable Champion of Champions final, when O'Sullivan compiled a cool century break to capture the title in a deciding frame.
Even though he hasn't played competitively in months, O'Sullivan remains every bookmaker's favorite for glory this week.
The upper half of the draw also features Neil Robertson, who won the Chinese number one Ding Junhui 6-3 to the disappointment of his fans. The Australian will now tackle Barry Hawkins next.
Hawkins possesses an inferior head-to-head record against Robertson, but the Paul Hunter Classic Champion will be buoyed by the fact that somehow escaped from an anxious finish in the last 16 uncharted.
There are in store four interesting Shanghai Masters quarters-final matches on Thursday as the event gradually heads towards a thrilling climax this weekend.
A possible final match between O'Sullivan Ronnie vs. Trump Judd is priced at 3.05, while a likely Neil Robertson vs. Trump Judd final match is available at 5.50.
Leave a comment