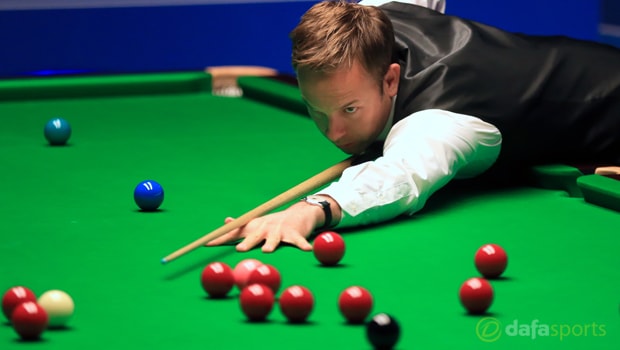 Englishman Ali Carter admits he was over-thinking everything as he crashed out of the Evergrande China Championship in Monday's semi-final.
The world number 13 was beaten by compatriot Shaun Murphy 6-4 in Gungzhou as both players struggled to find a rhythm.
Carter, who is priced at 81.00 to win the World Championship, boasts a strong record against Murphy, having won four on the bounce prior to their meeting on Monday, while he has won 13 of their last 20 matches.
However, Carter failed to continue his strong run despite putting himself 4-2 ahead after the opening six frames.
Murphy mounted a comeback in the second half of their clash and will now face either Li Hang or Luca Brecel in Tuesday's final with £150,000 up for grabs.
Carter was brutal in his assessment of the semi-final performance and claims he was "over-thinking everything" and allowed minor mistakes to cost him a place in the showpiece event.
"It was a rubbish performance all the way through, it was very scrappy," Carter said.
"I was over-thinking everything and trying to make things too perfect, and then I started making silly mistakes.
It's a tough one to take, I had the chance to go 5-4 up, but I played the green terribly and finished out of position on the brown.
Then in the last frame I played a cannon on the last two reds and the white finished in a place where I couldn't pot either of them.
"But that's the game paying me back for not taking the chance earlier."
Leave a comment