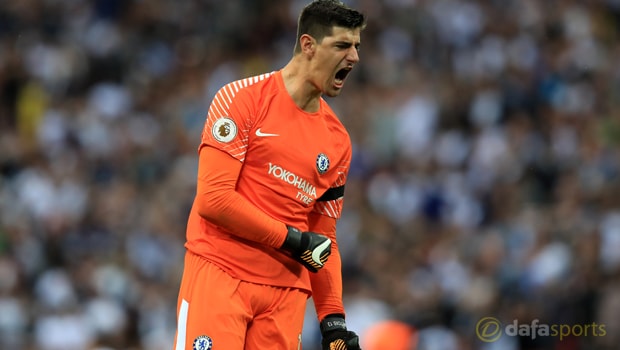 Chelsea goalkeeper Thibaut Courtois says the squad needed the wake-up call of losing to Burnley to get them fully focused for the campaign ahead.
The Premier League champions were left stunned on the opening day of the 2017-18 season when Burnley took all three points away from Stamford Bridge in a 3-2 win, while Chelsea had two players sent off.
Chelsea, who are priced at 7.50 to win the Premier League, needed to bounce back over the weekend at Wembley against last season's runners-up Tottenham after Antonio Conte admitted they "started bad".
The Blues went ahead against Spurs through a Marcos Alonso free-kick but Michy Batshuayi's own goal drew the game level on 82 minutes.
Alonso popped up six minutes later to net his second of the game and seal all three points for Chelsea as they look to start building some momentum.
Courtois admits that the opening-day loss was maybe needed for Chelsea to wake up and realise that they have a target on their back this season.
"We don't have the easiest start but this victory is good for the confidence," Courtois said.
"Maybe we needed as a group a little wake-up call and say 'look, we need to give 150% this year and not 100%'."
The Belgium international has also praised the squad's fitness levels and feels they were able to rely on that in the latter stages.
He added: "Physically we dug very deep. "Spurs, especially the last 15, 20 minutes of the first half, they had a lot of pressure on us.
As well in the second half. "You see that physically we are very good and for us that is important."
Leave a comment