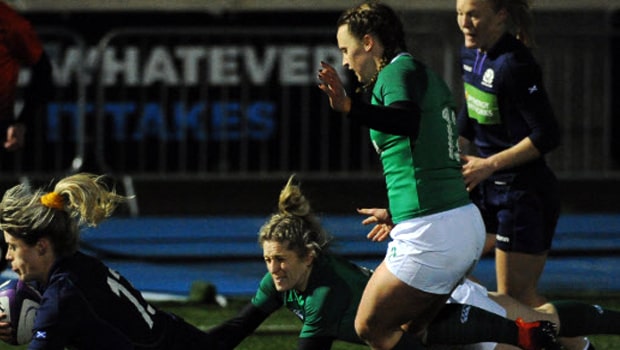 With less than seven days till the start of the 2019 Rugby world cup, fixtures for the 2020 Women's Six Nations has been revealed on Thursday. The tournament is scheduled to start on the 2nd of February next year.
In the first set of games, Dublin will be the venue as Ireland who finished in the semi-finals of the 2014 world cup, will be hosting Scotland before travelling to face England in Castle Park on 23rd while Italy will travel to Cardiff to face Wales with France and England going face to face in the city of Pau.
Meanwhile, Six Nations boss Ben Morel has stated that the six nations will be bigger than last year's season stating that its competitive nature is driving its success.
"Women's rugby is going from strength to strength, each championship is bigger and better than the last, and that's something we are determined to continue in 2020". He said.
"The competitiveness of the teams, the emergence of really strong rivalries and the quality of the fixtures we're seeing is what is driving the success of the game," Ben emphasized.
WOMEN'S FIXTURES & RESULTS
ROUND 1
Sun 02 February
IRELAND WOMEN v SCOTLAND WOMEN
Energia Park, Donnybrook, Dublin
WALES WOMEN v ITALY WOMEN
Cardiff Arms Park, Cardiff
FRANCE WOMEN v ENGLAND WOMEN
Stade du Hameau, Pau
ROUND 2
Sat 08 February
FRANCE WOMEN v ITALY WOMEN
Stade Beaublanc, Limoges
Sun 09 February
SCOTLAND WOMEN v ENGLAND WOMEN
Scotstoun Stadium, Glasgow
IRELAND WOMEN v WALES WOMEN
Energia Park, Donnybrook, Dublin
ROUND 3
Sun 23 February
WALES WOMEN v FRANCE WOMEN
Cardiff Arms Park, Cardiff
ENGLAND WOMEN v IRELAND WOMEN
Castle Park, Doncaster
ITALY WOMEN v SCOTLAND WOMEN
Stadio Giovanni Mari, Legnano
ROUND 4
Sat 07 March
ENGLAND WOMEN v WALES WOMEN
Stoop Memorial Ground, London
SCOTLAND WOMEN v FRANCE WOMEN
Scotstoun Stadium, Glasgow
Sun 08 March
IRELAND WOMEN v ITALY WOMEN
Energia Park, Donnybrook, Dublin
ROUND 5
Sun 15 March
WALES WOMEN v SCOTLAND WOMEN
Cardiff Arms Park, Cardiff
ITALY WOMEN v ENGLAND WOMEN
Stadio Plebiscito, Padova
FRANCE WOMEN v IRELAND WOMEN
Le Stadium Villeneuve d'Acsq, Lille
Leave a comment