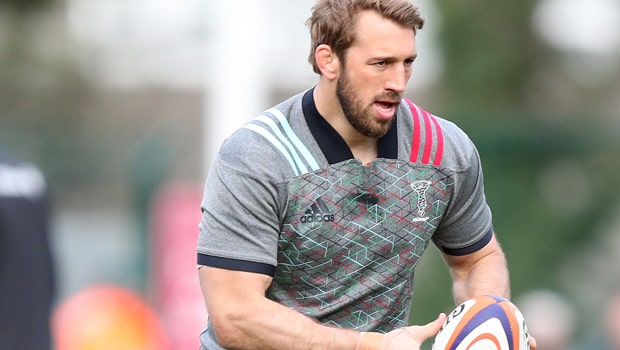 Before linking up with his new club, San Diego Legion in the United States, Chris Robshaw is set to play for the Barbarians against England at Twickenham.
The former England captain will feature in the Quilter Cup game scheduled for 25 October. This will be Robshaw's last in England before finally linking up with his new teammates.
Having led Harlequins to a win over Leicester on his farewell appearance for the club on Sunday, Robshaw said the game would be great fun and challenge to battle against old team-mates.
Robshaw, who can't wait to get into the tick of action, won 66 caps for England before announcing his retirement from the international game after the tour of South Africa in 2018.
Describing the season as strange, the former England skipper, who was unable to play out his Quins career in front of fans due to the COVID-19 pandemic, expressed his delight at having the chance to say farewell to England at Twickenham.
He further stated that it will be incredible to now be in Barbarians shirt facing England at the Headquarters, adding that it has been a very emotional end to the season for him.
Robshaw, who further stated that he was honoured to be part of the game's return to Twickenham and the international stage, said becoming a Barbarian will be a very special moment. He added that it would also be a very special memory for 2020.
It could be recalled that Robshaw ended his Harlequin career with a 26-32 victory against Leicester Tigers in his farewell appearance.
Coincidentally, it was his 300th and final Harlequins appearance.
He guided the visitors to a thrilling bonus-point win at Leicester after the hosts' hooker Tom Youngs went over.
Speaking on the feat of Robshaw, which includes a Grand Slam, and he first Six Nations title, Harlequins boss Paul Gustard said he deserves all the accolades. He described his achievement as incredible.
Leave a comment