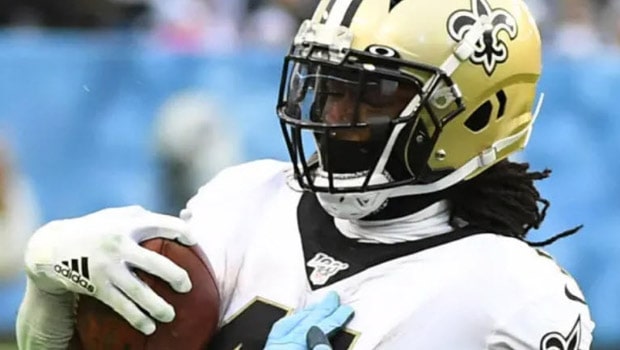 According to recent reports, Alvin Kamara, a bright, young running back, could be on the open market. Kamara wants a new contract and the Saints could be open to trading him.
Last Monday the Jaguars cut running back Leonard Fournette and on Tuesday, the Bengals gave Joe Mixon a massive four-year, $48 million contract extension. After those moves, ESPN's Josina Anderson reported that Kamara could leave New Orleans. Anderson tweeted: "I'm told the Saints are open to trading RB Alvin Kamara, per source."
Charles Robinson, from Yahoo Sports, also chimed in on the subject: "On the Alvin Kamara situation with the #Saints, I'm told that right now, the team is comfortable making him a top 5 paid RB ($12+ mil per season). But Kamara's number is pushing more toward the #Panthers' Christian McCaffrey extension ($16+ mil per). That's a pretty wide chasm."
Kamara has been incredible in three years in the league. He already has 2,068 receiving yards in just 45 career games (25 starts), along with 10 receiving touchdowns. This proves how much of a weapon he is all over the field, not just as a running back. Finding another player like him for the New Orleans passing game will be very difficult.
Also, his rushing game isn't lacking at all, far from it. Kamara has 2,408 rushing yards in 45 career games (25 starts) over three seasons with the Saints. He averages 5.0 yards per carry and had 22 rushing touchdowns in his first two seasons, while sharing carries with Mark Ingram II.
Leave a comment