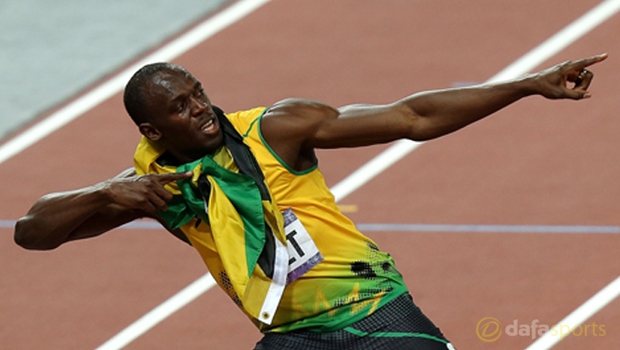 Usain Bolt believes his form is good enough to break the world record in Thursday's Olympic 200m final.
The Jamaican eased up in the final stages of his semi-final to cross the line just two hundredths of a second ahead of Canada's Andre de Grasse and qualify in a time of 19.78 seconds.
After winning the 100m on Sunday, Bolt remains on course for another Olympic treble, having previously claimed the sprint double and the 4x100m in both Beijing and London.
His task has possibly been made somewhat easier after America's Justin Gatlin, who took silver in the 100m, failed to qualify while Yohan Blake also fell short.
Britain's Adam Gemili made it through as a fastest loser while USA's LaShawn Merritt appears to be the champion's main rival, having already clocked 19.74 this year.
Bolt is the man to beat and has already stated his desire to set a new world record on what is regarded as an extremely quick track in Rio de Janeiro.
The 29-year-old, who set the current benchmark at the 2009 World Championships in Berlin, admits he will need to run the best race possible if he is to achieve his goal and says much could also depend on his lane draw.
"I definitely think I can try for the world record, I definitely feel that," he said. "I need to run efficiently and get into the straight and run the perfect race.
"If I get a lower lane it's always harder for me to run the corner when it is tighter."
Leave a comment