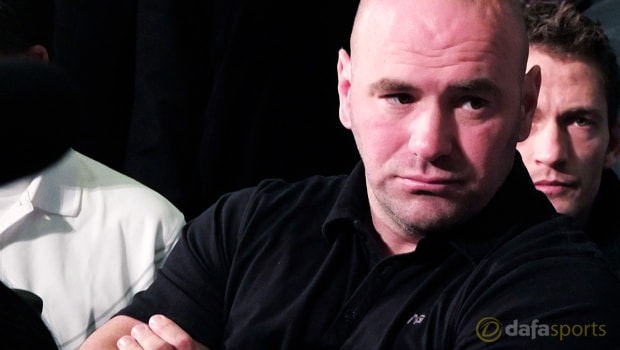 UFC president Dana White insists he will not stand in Conor McGregor's way if the reigning lightweight champion agrees terms over a crossover fight with boxer Floyd Mayweather.
A bout between the duo has been discussed over the last few months, with Mayweather admitting he would come out of retirement and put his undefeated 49-0 record on the line against mixed martial arts star McGregor.
White has now revealed he will not stop a potential bout from happening but believes the finer details of the fight are still some way off being agreed.
"It doesn't make a lot of sense for my business but I would never keep Conor from making that kind of money,"
White said in a video interview posted on entertainment news website TMZ. "He obviously has a lot of opportunities right now.
Tony Ferguson is out there, the Floyd Mayweather thing is out there, we'll see how this thing plays out."
It is believed Mayweather wants a guaranteed $100million to make the fight happen while White feels $25million to each fighter, plus whatever is made in television revenue, is a more realistic figure.
It is understood Mayweather also wants the bout to be a straight boxing match.
Mayweather has not been in the ring since beating Andre Berto via a unanimous decision in September 2015 while McGregor's last MMA bout was in November last year when he defeated Eddie Alvarez at UFC 205.
Leave a comment