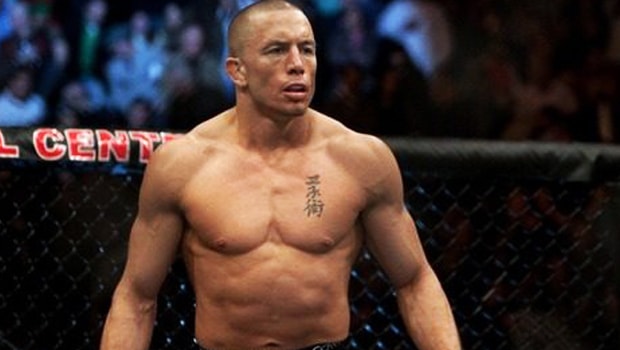 Georges St-Pierre is set to return to UFC and he is eyeing a big fight with either Conor McGregor or Michael Bisping.
The Canadian fighter is widely regarded as the greatest welterweight the sport has ever seen, with his last fight coming in November 2013 when he defeated Johny Hendricks via a split decision.
The 35-year-old is now set to make an explosive return to the sport although his trainer, Firas Zahabi, insists he is unlikely to fight at welterweight level and will instead look to take on either lightweight McGregor or middleweight Bisping.
"My ideal scenario, I don't know if it's still up for grabs, but I was really happy when there was a buzzing of Bisping or McGregor," Zahabi said.
"I thought those two would be two epic fights. One, he would go a little lower [in weight]; one, he would go a little higher. But those are really, really intriguing fights.
"I think the welterweight title is not really something he is thinking about right now because of the current landscape, but there is always the 185-pound belt."
St-Pierre has won 25 of his 27 professional bouts to date, with his last defeat coming nearly a decade ago when he lost via technical knockout to American Matt Serra in April 2007.
The Quebec native got his revenge on Serra a year later at UFC 83 and has since recorded impressive victories over the likes of Thiago Alves and Nick Diaz.
Leave a comment