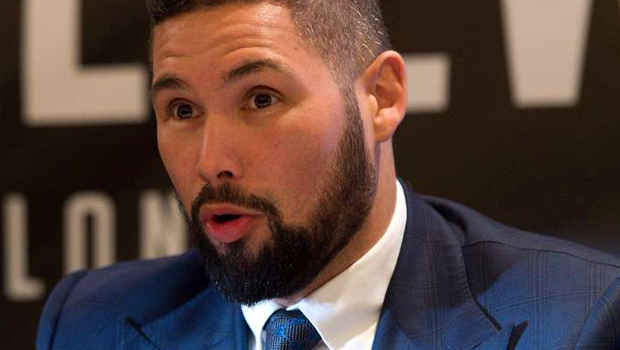 Tony Bellew has warned heavyweight rival David Haye he wants to hear 'no excuses' after their clash in London on Saturday night.
The British duo finally go face-to-race at the O2 Arena after a prolonged and often bitter build up.
At their final pre-fight press conference, Bellew urged his rival not to bring up any fitness problems should things go wrong for him.
Haye faced questions regarding an apparent Achilles problem but Bellew insists aches and pains are simply part and parcel of professional boxing.
The Liverpool fighter won't tolerate excuses, should he prevail in London.
"It's here now and I'm looking forward to it," said Bellew.
"I don't really have much to say. It's been a long, hard camp. I've enjoyed it.
"Nearly time to rock and roll. Let's see what happens. The main thing is no excuses.
They have been put out to the media. We all get sore, we all get knocks and bumps. This is the combat business, it's called boxing.
"No excuses. I don't want to hear any of them at all." Haye, now 36, has battled shoulder problems in the past but he believes he has what it takes to defeat Bellew.
The two fighters have done little to conceal their dislike of each other and Haye feels Bellew won't be able to cope with his power.
"He said he wouldn't beat the old David Haye, but the new David Haye is better than the old one," he said.
"Saturday night, you are seeing a real destructive job. Knocking him down for 10 seconds does nothing for me.
"He has made things personal. If he wants to do that, I'll make sure he never does that again. If he believes he can stop what I'm doing, he's in for a world of hurt."
Haye is 1.17 to beat Bellew, who is priced at 5.25 to win their London battle.
Leave a comment