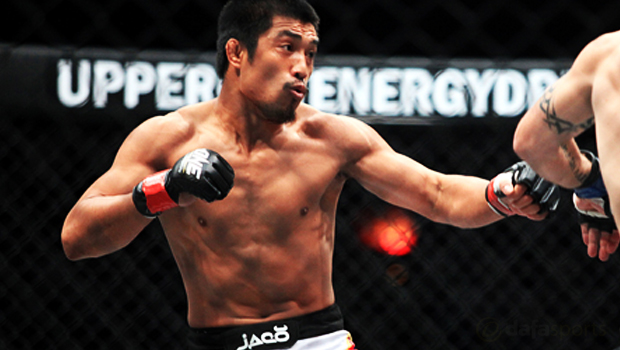 One FC returns to China for their biggest MMA promotion this coming July 2. The event headlines two of the greatest fighters in the history of One FC – Eric "The Natural" Kelly and Narantungalag Jadamba.
The match is set for ONE FC featherweight championship which will take place in Hefei Olympic Sports Centre in mainland.
Eric Kelly is so far regarded as the best homegrown MMA fighter to come out of the Philippines with an impressive record of (12-2). The 34-year old Filipino possesses solid striking and grappling skills and most of his victories are coming by way of submission.
He was actually scheduled to fight Jadamba in Manila 2 years ago but the negotiations never seemed to arrange both ends. After the lost to Ev Ting, Kelly is freshly off from a victory against Hiroshige Tanaka via decision.
On the other hand, Jadamba holds a record of (11-4) way back in 2014 however the title was regained by Marat Gafurov via 4rth round submission in their title bout "Fight of the Year". During his comeback, he defeated the former lightweight champion Kotetsu Boku via rare Von Flue choke just last May.
Although the full fight cards haven't yet reveled, teasers and matches preview spread on reliable sources which include 2014 ONE featherweight Beijing Champion Li Kai Wen of Tianjin facing the rising star Keanu Subba.
In line with that, the Burmese Aung La N Sang will take on the Russian foe Aleksei Butorin. The rest are Chinese fighters Wuze and Zhen Xiao Liang facing each other in their weight class.
Out from few-week rest, Ann "Athena: Osman of Malaysia is making here comeback squaring off against the Egyptian freestyle wrestler Haiat Farag.
Dynasty of Champions also highlights the former UFC fighter Roger "El Matador" Huerta who's equipped with his Muay Thai and Brazillian Jiu-Jitsu, who will fight against Ariel "Tarzan" Sexton of Canada.
Leave a comment