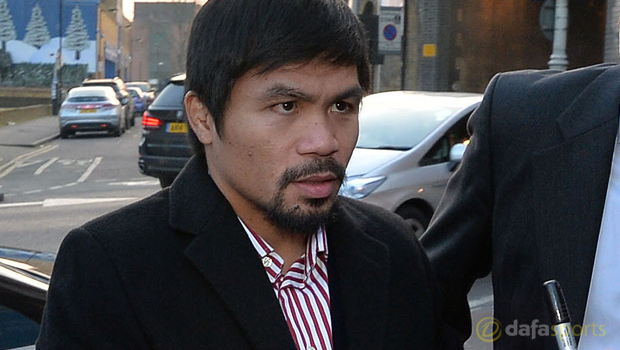 Manny Pacquiao will come out of retirement and fight in Las Vegas this autumn, according to his long-time promoter Bob Arum.
The Filipino fighter only retired in April after achieving a unanimous decision victory over Timothy Bradley at the MGM Grand Garden Arena, the 58th success of his decorated career.
The 37-year-old has since focused on his political career, as he is a Senator of the Philippines, but Arum has now revealed that the former eight-division world champion will return to the ring later this year. "Manny wants to come back," Arum told ESPN.
"The problem is he can only come back if it doesn't interfere with his senate duties. "He now has given us the go-ahead to shop for a venue and an opponent and see if we can do it on a particular date or dates."
It is believed that Pacquiao wants to fight in Las Vegas on either October 29 or November 5 and Arum admits it is important they find a suitable date which will allow the fighter to train and fulfil his political responsibilities.
The likes of Terence Crawford or Viktor Postol have been touted as potential opponents for Pacquiao, with those two fighters set to go head-to-head in Las Vegas on July 23.
Leave a comment