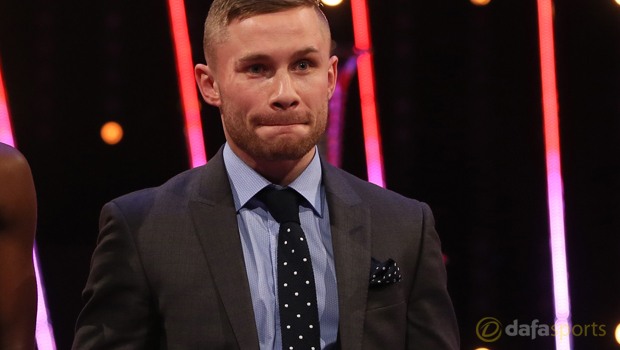 Barry McGuigan says the mind games and verbal jockeying between Carl Frampton and Scott Quigg will help the IBF champion next Saturday in Manchester.
McGuigan is Frampton's manager and he says all the talk and pre-fight hype has only served to focus the 29-year-old Belfast boxer ahead of his date with Quigg.
The eagerly awaited clash between Frampton and Quigg has been framed by an intense and often fraught build-up.
No love has been lost between the rival boxers but former world champion McGuigan expects his man to put the hype to positive use when he steps inside the ring at the Manchester Arena.
"All of the stuff, all of the hot air doesn't matter," McGuigan said. "All I know is that Frampton will turn up on the 27th – he is in the best shape of his life. All of this banter and comments and sneaky stuff – that has done our job for us. They have motivated this kid."
According to McGuigan, Frampton has been through this routine before in the lead up to his wins against Kiko Martinez and Chris Avalos.
He believes Frampton has already shown he can distance himself from the hype once the bell rings.
"Kiko Martinez did it, Chris Avalos did it," said McGuigan. "There was lots of fiery stuff in the press in the way up to the fight, really vitriolic stuff, face-to-face stuff and all of that, and the fight comes around and Carl is cool as a cucumber."
Frampton is 1.60 to defeat Quigg in Manchester on Saturday. Quigg is 2.60 with the draw 21.00.
Leave a comment