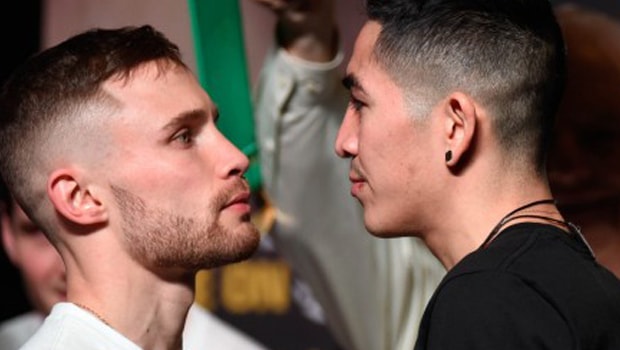 WBA world featherweight champion Leo Santa Cruz says he would love to meet Carl Frampton for a third time in Belfast, but admits the decision may not be his to make.
Santa Cruz deservedly regained his title on Saturday night in Las Vegas, defeating the Northern Irish boxer via a majority decision from the judges after an action-packed 12 rounds.
Both fighters are apparently keen on extending their rivalry to a trilogy, with Frampton revealing the Mexican had previously agreed to come to Belfast for a third clash.
Santa Cruz is open to that fight although he insists his management will have the final say on any potential location.
"If it was up to me, I will go and fight him [in Belfast], but it's not just up to me," said the 28-year-old.
Frampton was accepting of his loss in Las Vegas and has vowed to come back even stronger.
"I am down in the dumps, but I am not going to not turn up because I lost the fight," said Frampton.
"I believe I can come back stronger. This is sport and sometimes people lose. It is about how you come back."
The Santa Cruz v Frampton fights have proved to be lucrative with American audiences and it seems likely a third clash will take place in Las Vegas.
Frampton isn't giving up on the idea it will take place in Belfast, where he feels he would gain the upper hand.
"I do not believe there is a man in and around this weight division who could beat me in Belfast," said the 29-year-old. "Hopefully Santa Cruz can come – I don't know if he will."
Leave a comment