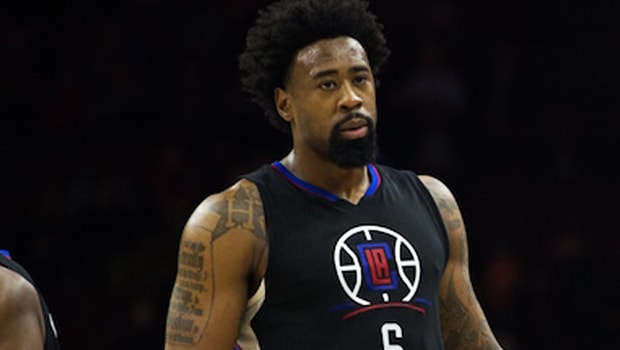 Los Angeles Clippers center DeAndre Jordan admits he was not expecting the All-Star reserve selection that came his way last week.
Jordan had planned a trip to Hawaii over the NBA break, with news of his selection coming just in time.
Jordan has evolved into one of the best defenders in the NBA over the past few seasons but he faced some stiff competition in the Western Conference, with fellow centers DeMarcus Cousins, Marc Gasol and Rudy Gobert all in the mix for All-Star nominations.
Jordan concedes the All-Stars had been on his mind, but he'd become resigned to the fact he wasn't going to make the grade.
"After practice on Thursday, I had my trip to Hawaii ready to go. I was super-excited about it," he told The Undefeated.
"I was waiting for this one last little thing [All-Star announcement. I was thinking that they would have known at practice if I made it or not.
They didn't say nothing at practice, so I was like, 'Cool, I didn't make it. I'm about to set my trip up.'" Jordan was the No.
35 pick in the 2008 draft, something of a project pick having played one uninspiring year at Texas A&M.
In nine seasons with the Clippers, he has developed each year and become a thoroughly reliable performer.
After a long wait, the 28-year-old is ready to enjoy his All-Star moment.
"I was super-excited. Nine years. Some years I thought I was going to make it. Some years I knew I wasn't going to make it.
This was pretty exciting," he added. The Clippers, meanwhile, are 26.00 to win this season's NBA Finals.
Leave a comment