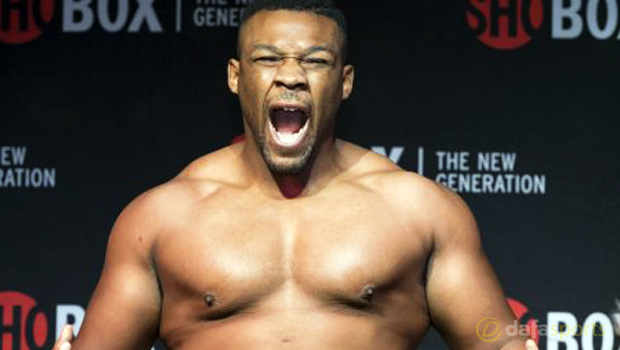 Jarrell Miller believes he has what it takes to beat both Anthony Joshua and Tyson Fury and has targeted a title shot before the end of the year.
The unbeaten American continued his rise up the rankings with a second round knockout of Nick Guivas last month and is now keen to take the next step.
Miller has highlighted the two British world champions as possible future opponents, however, both currently have other things on their agenda. Joshua is due to defend his IBF belt against Dominic Breazeale on June 25, a fight he is 1.04 to win, with the draw 36.00 and the American 12.00.
Fury meanwhile is set to put his WBO, IBO and WBA prizes on the line against Waldimir Klitschko on July 9 and is 1.95 to win, with the draw 23.00 and Klitschko the slight 1.91 favourite.
Despite the pair having other things to think about, 'Big Baby' is keen to ensure he gets to face at least one of them before the end of the year and is in no doubt that he will have too much for the duo.
He told Sky Sports: "Tyson Fury couldn't break a walnut and Anthony Joshua is a head-hunter with a glass jaw. He's been dropped multiple times in sparring, been dropped in amateur fights and been wobbled in professional fights.
"Right now, I'm just building my American base and if Anthony still has the belt at the end of the year then we do a pay-per-view, MGM Grand style.
"Tyson Fury is one of the main guys I want to get out of the way first, to tell you the truth. He's a big talker and we could definitely sell that fight.
Joshua will play it safe and not leave Britain any time soon but Fury has been to America before."
Leave a comment