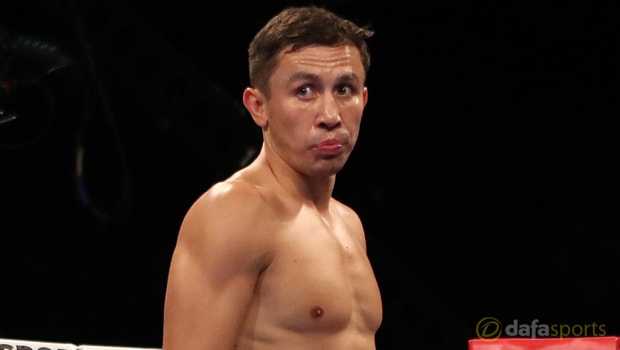 George Groves believes that fellow Brit Carl Froch could be tempted out of retirement to set up a potential bout with Gennady Golovkin.
Froch announced his retirement two-and-a-half years ago after beating Groves in his final bout at Wembley Stadium but rumours have recently surfaced claiming that Froch could step back into the ring to try and hand a first professional defeat to Golovkin.
The Kazakh middleweight, who holds the WBA 'super, WBC, IBF and IBO titles, is regarded as one of the world's best fighters due to his devastating power.
Golovkin's most recent trip to the ring saw him blow away Kell Brook at London's O2 Arena with a fifth round stoppage.
Groves feels that Froch would be keen to get back into action if the opportunity to face Golovkin came about.
"If I was a gambling man I'd say Carl Froch would take that fight." Groves said. "He's obviously enjoying being around boxing, that's why he took a job at Sky.
I'd imagine what people have said about retired fighters, that that isn't enough, that won't be enough for him, and if he thinks he can do a decent job and earn money out of it, I'm sure he'd be tempted.
"It's up to Carl, whatever he's thinking and feeling. You look at him as a fighter: gritty, strong, decent punch power.
That's stuff you don't lose with age, necessarily. "Sometimes your punch resistance goes with time, but he demonstrated against me he's still got pretty good punch resistance."
Leave a comment