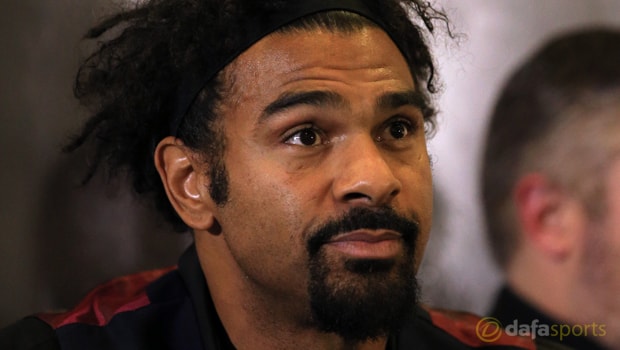 Heavyweight David Haye is adamant he will 'destory' Tony Bellew when the pair clash at the 02 Arena on Saturday night.
The duo are now fine tuning their preparations ahead of the fight that will headline the show in London this weekend.
Bellew had been calling Haye out for several months before the fight was agreed and Haye admits his rival has got under his skin.
The Londoner will face his toughest test for many years after a three-year lay-off due to a shoulder injury.
Haye has had two fights at heavyweight since his return but Bellew has promised to push him all the way.
Some sections of the media believe Bellew has a chance if the fight goes past six rounds, but Haye insists he will prove his class from the first bell.
He told Sky Sports: "I am really going to destroy Tony Bellew.
"He's got under my skin, he's got his wish, he's wound me up. He's said all the things that he needed to do to get my back up. I have trained hard, I have enjoyed my training.
"I can't wait until March 4, when I am allowed to punch him legally, because I have done it before, I didn't mean to do it, but tensions were high and I ended up punching him in the press conference.
Things happen. "I personally see it as a really one-sided fight, but that's me and I am sure he may see it the same way. I am calling it as I see it."
Haye will be expected to make a fast start and he is priced at 9.50 to win inside the first round.
Leave a comment