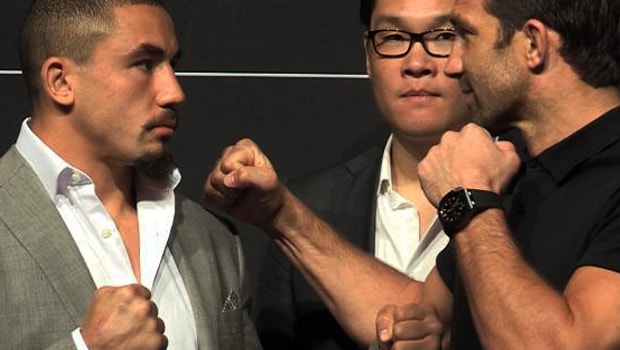 Robert Whittaker is looking forward to putting his UFC middleweight title on the line when he takes on Luke Rockhold at UFC 221 in February.
The New Zealander was initially crowned interim middleweight champion when he beat Yoel Romero during the summer, but he has recently been named the undisputed champion following Georges St-Pierre decision to vacate the belt.
Whittaker will now put his title on the line against another former champion, Rockhold, early next year and he admits he is looking forward to testing his credentials against such a high calibre opponent.
"I don't think Luke needs the inspiration to take the belt," Whittaker said at the UFC 221 press conference in Perth.
"Like he said, he's been the champ before. He knows the taste and he's done it before.
"I really do look forward to getting in there with the best Luke Rockhold and testing myself – testing my skills and testing my calibre.
I think that's the goal of every fighter, to keep chasing their limits and pushing those boundaries."
Whittaker will head into the contest boasting an impressive record of 19 wins from his 23 professional MMA bouts and he is currently on an eight-fight winning run that stretches back to February 2014.
Rockhold, by contrast, lost his middleweight title to Michael Bisping in June last year, although he did make a winning return to the Octagon by beating David Branch in September – the 16th victory of his career to date.
Leave a comment