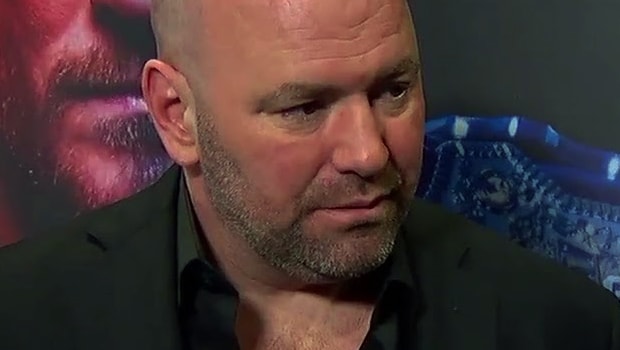 UFC president Dana White has confirmed Stephen Thompson and Darren Till are set to square off in a huge welterweight scrap next year, with London the expected location for the fight.
Thompson picked up an impressive unanimous points win over Jorge Masvidal at UFC 217 recently, taking his record to 14-2-1, and attention is already being turned towards his next fight.
The South Carolina star, who is widely regarded as one of the most accomplished strikers in the sport, used to train with former UFC welterweight champion Georges St-Pierre and currently trains with his brother-in-law, ex-UFC middleweight champion Chris Weidman.
The 34-year-old, who won all 57 of his kickboxing matches, is now set to go head-to-head with talented Briton Till in a main event scrap expected to be held in London on February 24.
At 24 years of age, the rising star from Liverpool is quickly becoming a household name in the sport and he defeated Donald Cerrone last time out in round one by KO/TKO, earning the performance of the night.
White made the announcement about the fight during a Q&A session in Los Angeles on Wednesday and revealed the bout had originally been scheduled to take place in Orlando.
However, the location now looks certain to change to London in a bid to maximise on Till's popularity in his home country although there are rumours of an injury for Thompson.
It is a quick turnaround for the American following his win earlier this month and reports are suggesting he suffered a thumb injury in his fight with Masvidal that will require time to heal.
But that issue is not expected to delay the fight and Thompson, who has three months to train, will be back sparring soon enough and preparing for the huge contest.
Leave a comment