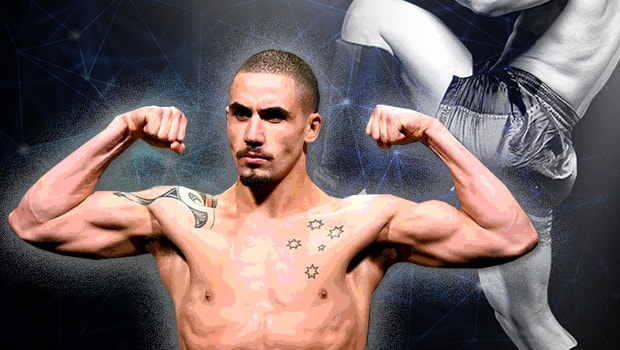 Robert Whittaker feels there should be sterner punishments for fighters that fail to make the required weight for a bout.
Australian fighter Whittaker is the current UFC middleweight champion and he won his last bout against Yoel Romero via split decision in June, although his title was not on the line in that fight due to his opponent failing to make weight.
Romero also failed to make the weight for his previous fight with Luke Rockhold in February, but that bout went ahead and the Cuban's victory meant he set up the chance of a world title showdown with Whittaker.
Something similar is happening in the welterweight division as Darren Till will challenge Tyron Woodley for the world title next month despite failing to make the weight for his last fight with Stephen Thompson, a bout he went on to win which enabled him to set up the showdown with Woodley.
Whittaker is now taking a stance, as he feels there should be harsher punishments for fighters that fail to make the required weight and they certainly shouldn't be rewarded with future world title fights.
"It's like me going down to bantamweight, not making weight, winning because I'm much bigger and then getting a title shot," the 27-year-old told reporters.
"It's not fair. Because on the flip side, the guys that are making weight don't make it easy. It wasn't easy to cut weight and make weight and do the job.
We still had to struggle, we still had to diet weeks out. We're just more professional at it. We just did it right."
Till and Woodley's welterweight showdown is the headline draw of UFC 228 and Till is priced at 2.00 to win the bout, while Woodley is available at 1.80.
Leave a comment