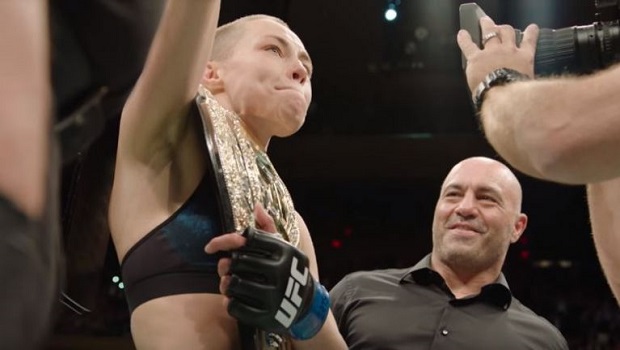 Rose Namajunas says she is unsure whether she will keep on fighting after losing her strawweight championship at UFC 237 on Saturday night in Brazil.
Namajunas had won her last three fights ahead of Saturday's contest but she was unable to make it four in a row as she suffered a brutal TKO slam at the hands of Jessica Andrade.
The 26-year-old American looked in good shape in the opening five minutes of the championship match, landing some solid shots while also evading her opponents' takedown attempts.
However, Andrade started to work her way into the contest and managed to slam the champion down to the canvas, forcing the referee to stop the fight as Namajunas was knocked out from the force of the move.
In one fell swoop, the belt changed hands and the former strawweight holder hinted that this could be the last time she appears in the Octagon, having become physically and mentally tired with the rigors of the sport.
"Just a little mentally tired in there and it's been such a long training camp, it's been such a long year and it was a bit much. So I just kind of lost interest in being here," she told ESPN in a post fight interview.
"I don't know. Going into this one, I was like this might be the last time I ever do this but we'll see. We'll take it one day at a time. It's super fun, I had a great time, we'll see,
I don't know. "I just want to do something else with my life right now. I don't know. We'll see. I'm not going to make no decisions right now.
It's just hard to keep having fun with this. "I just gave myself so many things to do and just focusing on one thing. I'm excited that I'll finally get to pay my house off, so I'm excited about that."
Leave a comment