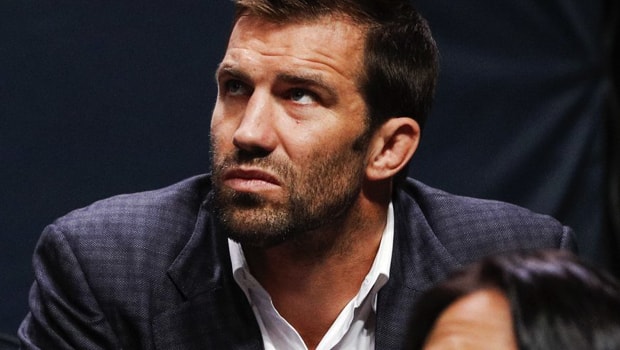 Former UFC middleweight champion Luke Rockhold admits he is ready to step in should Georges St-Pierre's title fight with Michael Bisping fail to materialise.
Rockhold himself is preparing for a middleweight bout with David Branch on Saturday – his first professional fight since losing to current world champion Bisping in June 2016.
The 32-year-old admits he is desperate to return to action as his ultimate goal is to regain his middleweight crown.
"I'm tired of waiting," Rockhold told MMAjunkie Radio. "I'm tired of talking about it. I'm coming with a vengeance."
Rockfold, who was originally crowned UFC middleweight champion after beating Chris Weidman in December 2015, is certainly paying close attention to the upcoming title bout between Bisping and St-Pierre which is due to headline UFC 217 at Madison Square Garden on November 4.
The American is not happy that St-Pierre, who has never fought at middleweight level, is getting the opportunity to fight for a world title while he has also confirmed he would be happy to step in should the Canadian pull out.
"I think Georges St-Pierre is a joke," Rockhold added.
"I still don't have faith that Georges makes it to the fight so we'll see what happens."
To have any chance of fighting for a world title in the future, Rockhold must first see off fellow American Branch at UFC Fight Night 116 this weekend.
Branch will certainly be a formidable opponent for Rockhold as he is the former WSOF middleweight and light heavyweight champion while he has not lost a professional bout since May 2012, a run of 11 straight victories.
Leave a comment