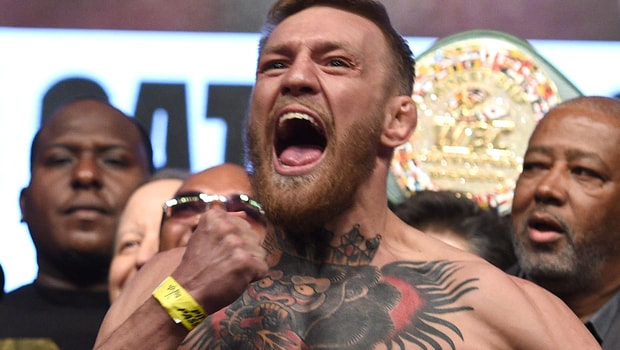 Khabib Nurmagomedov has vowed to "change" Conor McGregor's face as a fight between the two rivals edges closer.
A bout between the pair has been brewing for nearly two years and the bad blood came to a head in April at the UFC 223 media day in Brooklyn, where McGregor attacked a bus carrying Nurmagomedov.
'The Notorious', whose record stands at 21-3-0, was recently spared jail time for his part in the attack and he is now set to make his return to the Octagon after 20 months of inactivity.
Reigning UFC lightweight champion Nurmagomedov is currently in pole position to take on the Irishman and the Russian can't wait to lock horns with his fierce rival.
"I can't believe we're going to fight, because I really want this guy," he said to the media at UFC on FOX 30.
"Make him humble, a little bit teach him, and not only smash but change his face. I want to change his face.
Although itching to get into the Octagon with McGregor, Nurmagomedov is not taking his opponent for granted and has revealed he will fight differently to previous bouts.
"Strong, he's very dangerous. Everybody knows this. I know this, too," he added.
"If you think I'm going to stay with him like I stayed with (Al) Iaquinta with my Muhammad Ali jab? No way, brother. No way.
"I'm going to try to take him down. Even if he defends my takedown, he's going to be tired. How can we fight after this fight when I change his face?.
Even if I have a chance for a submission or choke, I'm going to keep punishing, talk with him, enjoy inside the cage. I can't wait."
Leave a comment