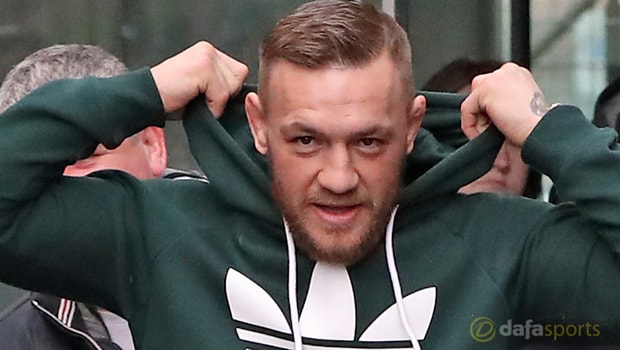 Khabib Nurmagomedov insists Conor McGregor must "beg" him for a shot at the lightweight title and claims he doesn't care where the fight takes place.
After an embarrassing week for the UFC, which saw McGregor charged with assault and criminal mischief in the US, it remains to be seen whether or not the Irishman will be allowed to fight in the Octagon again.
McGregor is due in court in June although UFC president Dana White has not banned the controversial fighter just yet.
'The Notorious' was stripped of his lightweight title last week after failing to defend it and Nurmagomedov made it his own on Saturday at UFC 223.
Nurmagomedov beat Al Iaquinta for the vacant 155lbs belt, courtesy of a unanimous decision, after Tony Ferguson and Max Holloway had been forced to pull out.
The Russian was quick to turn his focus to McGregor after the showpiece event and claims McGregor needs to plead for a title shot.
Nurmagomedov said: "I hope he's gonna fight. We have to fight. Make world tour everywhere, Tokyo, Moscow, Dublin, Los Angeles, Rio.
"Big world tour, promote this fight, and fight end of the year, biggest arena in the world, Madison Square Garden.
Why not? "Or maybe in Zaire or Philippines. Doesn't matter. Doesn't matter, I'm here. He want to become lightweight champion?
"He have to fight with me. Now, no more this all fake champions. You guys remember when he put tweet, 'Beg me.' Please, beg me. "We have to finish this. It's going to be very big fight."
Leave a comment