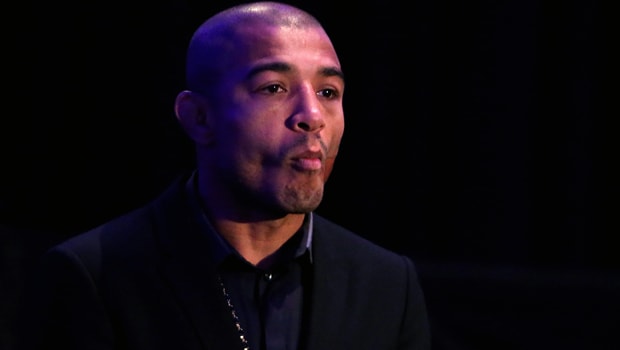 Jose Aldo says is still hoping to sign for one more big fight as he goes in pursuit of a UFC title before calling time on an illustrious career.
The Brazilian returned to winning ways last month when he claimed a first round TKO victory over Jeremy Stephens at UFC on Fox 30.
He put on a dominant show and was rightly rewarded with the 'Performance of the Night' in what was his first non-title fight in nine years.
Aldo had to come out on top in order to start rebuilding his reputation after losing three of his previous four trips to the octagon.
Scarface has hinted at retirement a number of times since losing to Conor McGregor in 2015, and back-to-back defeats to Max Holloway last year led many to believe Aldo was past his best.
However, the former three-time featherweight champion believes he still has enough in the tank for one more big fight.
"The plan remains the same because I want to become champion," Aldo said.
"I want to stop as champion. We're close, we never stopped being close, so this fight showed that my qualities and potential still are up there.
I want to fight for the belt. If I get the title, I'll stop with the title."
The 31-year-old has spent the majority of his career at featherweight admits he would be open to stepping up to the lightweight division.
He added: "If there's an opportunity, I want it. Not because of the weight cut, but to do a big fight.
"I think that's what's missing in my career, testing myself a little bit against other athletes from other divisions.
"It would be great. But I'm waiting for a definition in the division so we can make this decision in the future."
Leave a comment