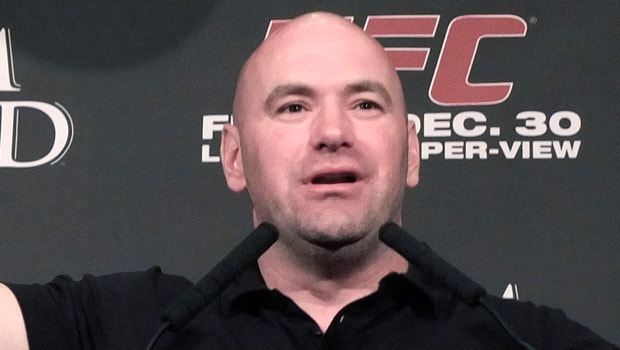 UFC president Dana White has rejected reports suggesting that Georges St-Pierre could take on the winner of Khabib Nurmagomedov – Conor McGregor.
The high-profile duo are set to finally step into the octagon together at UFC 229 in Las Vegas with the lightweight title up for grabs.
McGregor, who hasn't fought in the UFC since beating Eddie Alvarez in November 2016, is desperate to reclaim the lightweight strap, which was taken from him due to inactivity.
Khabib has since established himself as the top dog in the division during McGregor's absence and it looks set to be one of the biggest fights in the company's history when they clash on October 6.
Reports have already suggested that French-Canadian veteran GSP could drop down to 155-pounds as he looks to become the first fighter to win UFC titles in three different weight classes.
However, he frustrated White when he rejected the chance to face Nate Diaz at UFC 227 and it appears the president is not prepared to throw him in for another title fight in the near future.
White said: "Yeah, that's probably not going to happen.
"He gave up the 170-pound belt, he gave up the 185-pound belt. I mean it's like – no. Pick a division."
GSP's last fight came in November 2017 when he took the middleweight title from Michael Bisping – on his debut at that weight – and White has suggested he could return when the UFC heads back to Canada on December 8.
He added: "We haven't talked, but it sounds like we will. "Toronto makes sense. Toronto wouldn't be bad."
Leave a comment