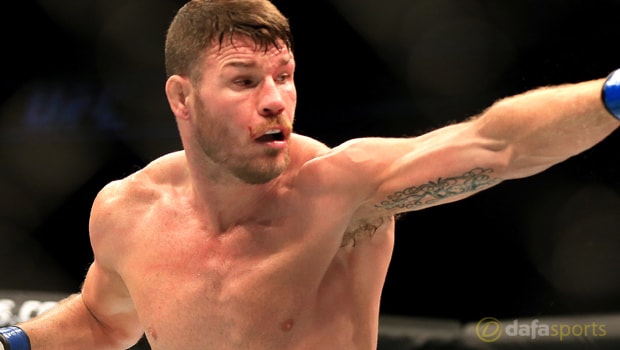 Michael Bisping admits it is a "refreshing change" to be seen in a positive light following his decision to fight Kelvin Gastelum at UFC Fight Night 122 this weekend.
Englishman Bisping is a late replacement for Saturday's showdown in Shanghai after Gastelum's original opponent, Anderson Silva, was pulled from the fight for a potential violation of U.S. anti-doping laws.
The 38-year-old has received praise for stepping up to the plate, particularly as the fight comes just three weeks after he lost his UFC Middleweight Championship title to Georges St-Pierre following a technical submission in the third round.
Bisping admits it is nice to be portrayed in a positive light for once but insists it was an easy decision to accept the fight.
"It's weird – for most of my career, I've been Public Enemy No. 1. It's a refreshing change – I've been getting a lot of compliments from people," Bisping told MMA Junkie.
"To be honest, I just don't understand why someone in my position wouldn't take that fight."
The experienced middleweight is also hoping to right the wrongs of his defeat to St-Pierre and believes he is in the best possible shape heading into Saturday night's contest.
"I've got no injuries from the last one, I'm in shape, I had a tremendous training camp (for St-Pierre)," he added.
"The fight didn't go my way – for whatever reason it wasn't clicking on the night.
That's just the way it goes – I had a bad night at the office. I get a chance now to go out there and fight the way I wanted to fight."
Leave a comment