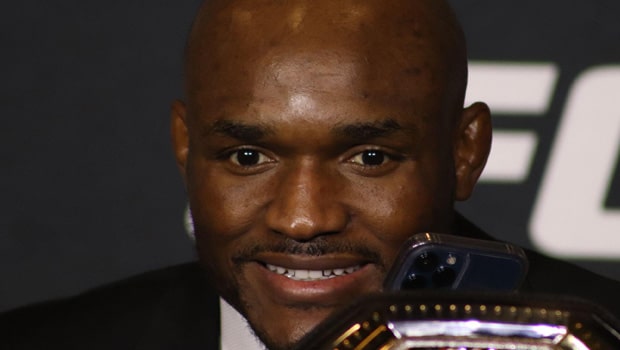 This Saturday, April 24, Kamaru Usman would enter the octagon for the second time this year as he faces Jorge Masvidal for the second time. Both fighters met in Abu Dhabi last year where Usman won the unanimous decision of the judges. Both men fought to the last second but the judges decided that it was Usman who fought better. So on Saturday, both men would have the opportunity to face themselves again as Masvidal aims to win the UFC Welterweight Championship title from Usman.
Usman continues his reign as the welterweight champion with just one loss in his career record out of 19 fights. He is coming into this match after successfully defending his belt against Gilbert Burns back in February. Usman won with a TKO some seconds after the start of the third round. That was his third successful title defence after winning the belt by defeating Tyron Woodley in 2019. He clearly has all the fight in him and it is expected that he would put up a good fight as he defends his title from an opponent he once defeated.
Masvidal has not fought any fights since losing to Usman last year. Some credit should be given to Masvidal who only stepped into the fight as a replacement for the first opponent, Gilbert Burns, 6 days before the date. Despite the short notice, he was able to fight till the end but losing the vote of the judges. Now, Masvidal has had months to train and is expected to perform better now. The 36-year-old fighter has lost 14 times out of 49 fights. He lost 2 out of his last five fights.
Going by their recent statistics, Usman is the favourite for the match. It is expected that this fight would end in a KO to know who is the better fighter between the two.
The fight would hold at VyStar Veterans Memorial Arena in Jacksonville, Florida on Saturday, April 24, 2021.
Leave a comment