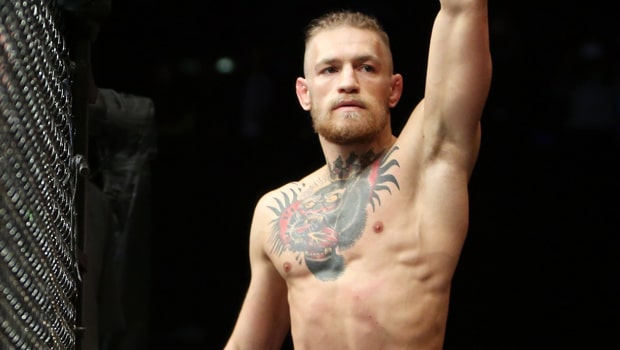 Former two-weight UFC champion Conor McGregor has taken to social media to confirm his retirement from 'Mixed Martial Art' The Irishman has proven to be a controversial figure since making his UFC debut against Marcus Brimage in April 2013.
He went on a seen fight winning streak to claim the featherweight title before going on to claim the lightweight strap in November 2016 after beating Eddie Alvarez at UFC 205.
McGregor earned a reputation for his antics outside of the cage and has been arrested on a couple of occasions over the past few years.
His last trip to the Octagon ended in defeat to Khabib Nurmagomedov and the brawl which ensued in the aftermath landed the pair with fines and suspensions from the sport.
Mystic Mac was suspended for six months for his part in the incident that marred UFC 229 and he recently called out American Donald Cerrone.
But it doesn't appear he will be returning to the UFC after confirming his retirement from the "sport formally known as 'Mixed Martial Art'".
McGregor Tweeted: "Hey guys quick announcement, I've decided to retire from the sport formally known as "Mixed Martial Art" today.
I wish all my old colleagues well going forward in competition. I now join my former partners on this venture, already in retirement. Proper Pina Coladas on me fellas!"
It's not the first time McGregor has announced his retirement from the sport and his ability to draw huge crowds could see him return in the future. In April 2016 he Tweeted: "I have decided to retire young. Thanks for the cheese."
However, he went on to issue a retraction and claimed that he had fallen out with the sport's bosses over promotional work.
UFC President Dana White says he understands McGregor's decision to hang up the gloves and admits he would probably do the same. White said: "He has the money to retire. It totally makes sense. If I was him, I would retire too.
"He's retiring from fighting, not from working. The whiskey will keep him busy and I'm sure he has other things he's working on.
"He has been so fun to watch. He has accomplished incredible things in this sport. I am so happy for him and look forward to seeing him be as successful outside the octagon as he was in it."
Leave a comment