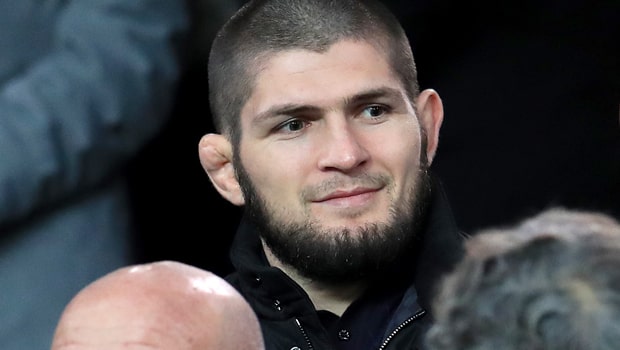 UFC lightweight champion Khabib Nurmagomedov won't be squaring off against Tony Ferguson in the near future, according to his manager Ali Abdelaziz.
Khabib is yet to get clearance to return to the octagon following his actions after defeating Conor McGregor by submission at UFC 220 in October 2018.
The undefeated lightweight sparked a post-fight brawl when he leapt over the cage to attack some of McGregor's entourage.
UFC president Dana White recently hinted that the situation should soon be cleared up and even suggested that Khabib and McGregor could meet again in 2019.
However, the Irishman isn't the only fighter who wants a piece of Khabib and No.1 ranked Ferguson is angling for a bout.
Ferguson and Khabib have already been forced to abandon four previously scheduled meetings, with each fighter pulling out twice due to injury, and the American is unlikely to get his shot anytime soon.
Abdelaziz insists Khabib, who has won all 12 of his fights in the UFC and boats an impressive 27-0 MMA record, has already sealed his legacy and is now ready to chase the money.
"At the end of the day, Khabib doesn't need to fight anybody else for his legacy," Abdelaziz told MMA Fighting. "He's done what he's done.
He's 27-0, he's 12-0 in the UFC, he's never been dropped, he's never been caught, he's never been knocked down. "Let's talk about a GOAT. No PEDs.
We talk about the greatest of all-time, I think that he should be on top of the list, because he never lost to anybody. He's never lost, he's never been dropped, he's never been stitched, nothing.
"So [we want] the biggest money fight he can make. Boxing, MMA, whatever. I love Tony Ferguson— he's not that, I can tell you that.
"One-hundred per cent, Tony Ferguson is not the next fight, because Tony Ferguson — I need somebody who can sell pay-per-views."
Leave a comment