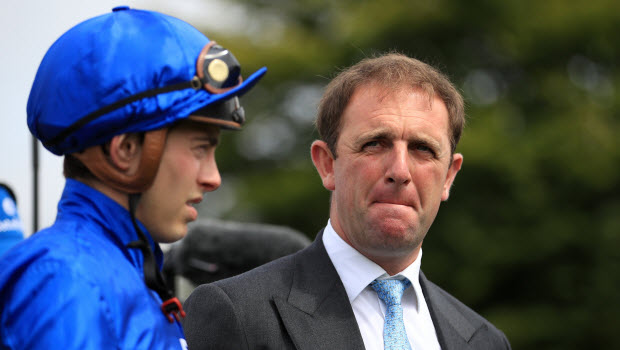 Trainer Charlie Appleby has admitted he is considering giving Endless Time another shot at the Qatar Prix Vermeille if conditions suit on the day.
Endless Time was entered in the race 12 months ago and was beaten in the end by Left Hand after a solid run for Appleby.
Appleby's charge has raced on four occasions since, finishing second at Saint Cloud, fourth at York, tenth at Ascot before winning at Goodwood last month.
That run has given Appleby confidence and he now believes the five-year-old could return to Chantilly to make amends.
Endless Time also has an entry in the Corner Group International Irish St Leger on Sunday week but Appleby admits the Group One prize could now be the main target.
However, the Newmarket handler admits the conditions must suit on the day. He said: "It is obviously all about the ground with her more so than anything else, so we will keep an eye on how that is.
"Ideally I would like to keep her against her her own sex in the Vermeille and we will take a look at who stands their ground in that. "If the ground did come right she is more likely to run in the Vermeille than the Irish St Leger."
Appleby has also confirmed that Secret Advisor is likely to have run his last race this term after winning at York last time out.
He had been expected to run in the St Leger but is now set to be rested for the remainder of the season. "I don't think we will be supplementing him for the St Leger," he added.
"It has never really been the plan, we always had him as a horse for next year."
Leave a comment