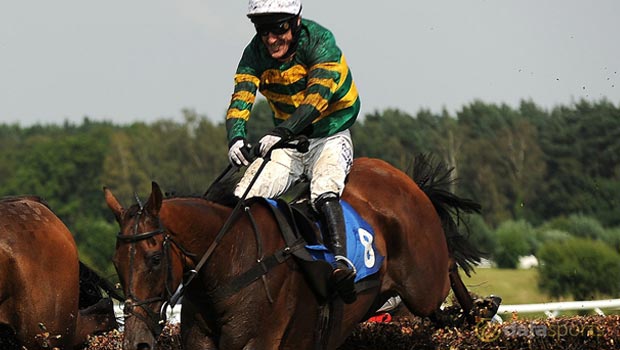 The legendary jockey AP McCoy has insisted it was "the right time" to retire after taking to the saddle for the last time at Sandown on Saturday afternoon.
The 20-times champion jockey announced in February that it was to be his last season having claimed his 200th winner of the campaign at Newbury when riding Mr Mole to victory.
The exact date of McCoy's final ride was then confirmed although he was unable to go out on a winning note and had to settle for third aboard Box Office at Sandown at the weekend.
The Northern Irishman, who turns 41 early next month, admits it will be difficult to come to terms with the fact he will no longer be involved in racing as a jockey although he thinks his decision is the correct one.
"If I'd carried on and maybe not been as good as I was a lot of these people might not have come out. It's hard to say it but it is probably the right decision," McCoy told At The Races.
"I feel satisfied through what has happened with my life but I've also said I'd love another go because I feel I could still do it better than anybody!
"I never felt like I did a day's work in my life, I've felt a lot of satisfaction and fulfilment and I'm very proud of what I've been lucky enough to achieve but so many people have helped that happen, I was just the lucky one who got on the best horse most of the time.
"The owners, the trainers, the lads, the horses, I could go on all day thanking people."
McCoy rode 31 winners at the Cheltenham Festival during his career including the Gold Cup twice on Mr Mulligan (1997) and Synchronised (2012).
He also won the Grand National at Aintree on board Don't Push It five years ago.
Leave a comment