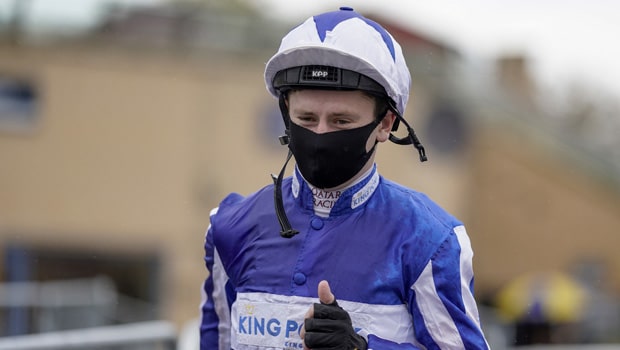 British Champion, Oisin Murphy has unlocked a new achievement in his racing career as he now celebrates 1000 wins in Britain since starting his career in 2013. Murphy achieved that feat on Tuesday at Southwell while riding Perfect Sign. That marked his 132nd win for the year. Besides the UK, Murphy has also secured achievements in other parts of Europe and the rest of the world.
Murphy began his career in 2013 at the age of 18 and made so much of an impact that he was crowned as Champion Apprentice in 2014. His success extended into 2016 when he became the number one jockey to Qatar Racing and that same year, he won 10 Group races on 10 different races.
But it was not until the 2017 Prix de l'Arc de Triomphe that he secured his first Group One victory. He then went on to become British Champion Jockey for 2019, despite suffering a minor setback that affected his standing. His major achievement this year was winning the 2000 Guineas with Kameko, which was his first Classic. He is well on course to retain his championship title for the second year in a row.
Speaking with Sky Sports Racing on the achievement, Murphy said he hopes to win a thousand times more as he is not ready to quit anytime soon; "I ride for great people, and it's really nice to get my 1,000th in these colours. When you start out as an apprentice you hope to just get one winner – hopefully I can ride 1,000 more in the future. I ride good horses all over the world – I'm very privileged and I have to remember that."
Coming this far has not been without some controversy as the 25-year old has been in the news for some very wrong reasons. In 2019, he tested positive for an alcohol breath test and the result caused him to miss a day of racing which saw him drop and almost lose out of being British Champion Jockey.  Earlier this month, it was also reported that a urine sample test showed traces of cocaine. Although the jockey later conducted an independent test with hair samples that came out negative for the drug.
Leave a comment