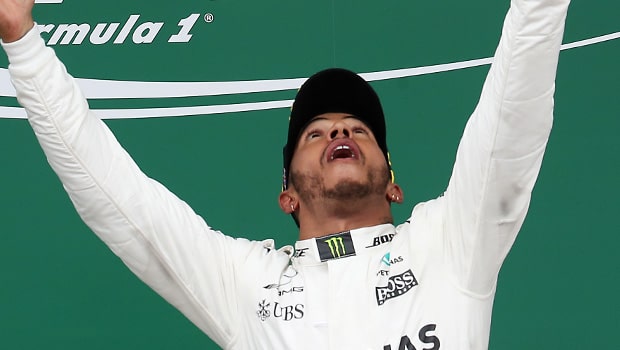 Following his Sunday's victory at the track in Portugal, Lewis Hamilton has taken his legend further by breaking a Formula 1 record that was almost thought impossible.
Hamilton secured his 92nd win at the Portuguese Grand Prix, making him the person with the most wins in the history of Formula 1, surpassing seven-time world champion, Michael Schumacher. Hamilton tied with Schumacher's records of 91 wins after winning the German Grand Prix that took place two weeks ago. He is now two races from winning his seventh world championship to equal the German's record.
Hamilton has won eight out of the 12 races this season. The 2020 Formula 1 season started in the second half of the year as it was delayed due to the coronavirus.
Hamilton lost out of being among the top three in the first race of the year, the Austrian GP after he was penalized by removing 4 seconds from his finishing time. But he quickly recovered from that loss and went to win the next three races; the Styrian GP, Hungarian GP, and the British GP. Of the 12 races so far, Hamilton has failed to make the top 3 positions twice.
Hamilton joined Formula 1 in 2007, beginning his career with McLaren. That same year, he won his first race, the Canadian Grand Prix, and finished the 2007 season just one point short of winning the driver's championship.
In 2008, he won five races and won his first driver's championship, being the youngest driver to do so. After that, it was not until 2014 that he won his second driver's championship, this time with Mercedes after winning 11 races that year, before winning his third championship the following year.
In 2019, Hamilton won his 6th championship, which was also his third consecutive win coming from 2017. By all projections, Hamilton is poised to win the 2020 driver's championship and that would solidify him as one of the greatest drivers of all time. He currently leads the driver's championship tables with 77 points and with five more races before the season comes to an end, Hamilton is on the right path to victory.
Leave a comment