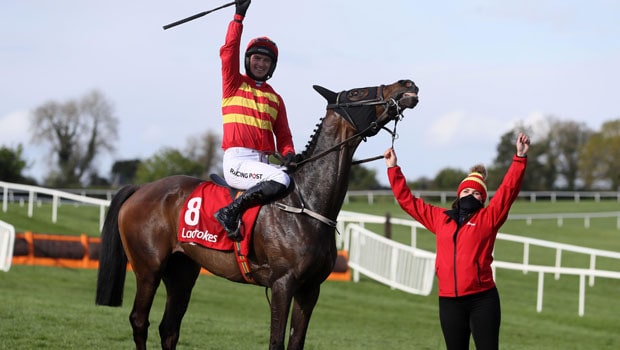 Klassical Dream stepped on the racing ground for the first time in over a year and claimed a win at the Ladbrokes Champion Stayers Hurdle. The horse was sent off at 5-1 strong and made everyone proud as it finished first in a very competitive race. Klassical Dream earned trainer Willie Mullins his fifth win for the third day at the Punchestown Festival.
The last time Klassical Dream raced was in December 2019 at the Matheson Hurdle where it came last out of five horses. It lost another Grade One event before that race. Its last win was at the Supreme Novices' Hurdle in the same 2019. But on Thursday, after spending 487 days away, the horse claimed its first win in a long, long time. Ridden by Patrick Mullins, son of trainer Willie Mullins, Klassical Dream made a comeback like no other.
After the race, the jockey said, "I can't say I'm surprised. He's a very high-class horse, it just went wrong for him over two miles. I know he hadn't run for a long time, but he was ready to run at Christmas and he got a small setback and then it was too late to go chasing. Eilish Byrne deserves great credit as she rides him out all the time and he's not easy. I wasn't surprised how well he settled, he had a hood on and we went a good gallop. The false start wasn't ideal, but he handled it all right." Patrick then went on to ride Dysart Dynamo in the last race, securing another win for his father.
Trainer Mullins praised his horse saying, "This horse has missed a year, and to come back with a performance like that, he could stay hurdling or go novice chasing. Looking at the size of him there in the parade ring, I'd say anyone would love to ride him down to a fence. Staying hurdling is very hard on horses. I'd rather go chasing and, if it doesn't work out, you can always come back."
Leave a comment